"Solidarity" has always been a special word for me. But it has never been an easy one to define. Loyalty, unity, mutual support; all of those come into it but none of them quite sums the word up properly. Somehow solidarity is the "whole" that is more than the sum of its parts.
But however difficult solidarity may be to define, you know when you see it and you know it when you experience it. As a trade unionist and community activist I have seen it in the way people act together, knowing they are stronger together than on their own. Of course what they actually do to express that solidarity may be pragmatic. It will vary according to circumstance and to context. But the solidarity itself that underpins the action goes deeper. It's a recognition that what bonds those people together is precious in principle. It is because of that principle that the collective action taken has greater force.
For me and so many other people, solidarity has framed my political outlook throughout my adult life. Locally it has kept community advocacy as a core aspect of my work as a Labour MP. Social solidarity has underpinned an ongoing commitment to combat poverty and create a more equal society. It is something that has driven my perspective on national politics. And it has informed my internationalism. From supporting the international struggle to overcome apartheid as a young activist in the 1970s and 1980s, to my work as in Parliament on development issues and through my long standing involvement with the people of Palestine in their quest for justice. All these have been about solidarity too.
On so many of those international questions support for the principle of self-determination has been central to solidarity. In fact, even at local level, the right of local people to have more say over the decisions that affect their lives has been pretty fundamental to my support for greater community empowerment.
As the Referendum on Scottish Independence has got closer, the words "solidarity" and "self- determination" have come into my head time and time again. I guess like many on the Left in England, for a long time I reckoned my commitment to principle of self-determination meant that I should hold back. Surely, I thought, independence was a matter for people in Scotland to decide, not something for me as an English MP to "stick my oar in". I still believe my instincts were one hundred per cent about who should decide on Scottish independence; self-determination means just that. But I have changed my mind about whether I, as an English MP, should say something.
And the reason I have changed my mind is back to that word "solidarity."
It's because those key expressions of social solidarity – combatting poverty, promoting greater equality and giving communities more say – are just not divisible by the establishment a new state border in the UK. Of course our country is too centralised. I backed devolution to Scotland and Wales from the word go and I think towns like my own city of Birmingham could do with a lot less dominance by decisions made in Whitehall. But I never, ever, want to slip into a mind-set where I end up thinking that ending child poverty more important in Birmingham than it is in Manchester, or that it isn't a matter for me at if children are poor in Glasgow. I hope people north of the border feel the same way.
Solidarity respects national identity but can never be overwhelmed by it. That is why solidarity has often been at its most powerful when it has been at its most internationalist. For more than a century, people whose heritage was in Scotland have been in the forefront of fighting for the principle of solidarity, both across the UK and abroad. The question the people of Scotland have to decide in the next week is whether that tradition will be taken forward or set back by a decision to cut themselves away from the rest of the UK.
The decision is yours in Scotland, but to me, the solidarity conclusion is clear. We are stronger together. We are better together.
Richard Burden is MP for Birmingham Northfield 
More from LabourList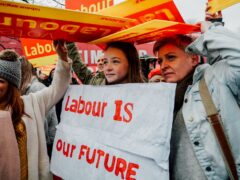 Comment
I never think it is beneficial when people who are clearly identified with different factions within the Labour…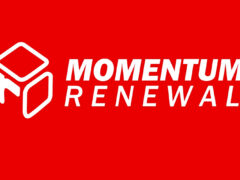 News
New campaign group Momentum Renewal has launched its slate of candidates who will be standing in the upcoming…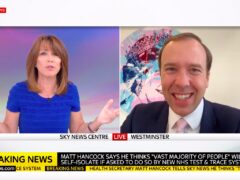 Video
Dr Rosena Allin-Khan has said that "this is not a joke" in response to Matt Hancock laughing about…