Tackling inequality has always been the top priority for the Labour Party. Regardless of economic status or postcode everyone should have the same opportunities and chances in life. When it comes to inequality there is nothing more stark than the health inequalities some of our communities face.
In Manchester, the 4th most deprived city in the country men are expected to live 5 years less than average and women 3 years less. When you compare women's life expectancy in Manchester to that of East Dorset, where women can expect to live the longest, there is a massive 7 years difference.
It is not only the length of life that suffers. If you live in a deprived area your quality of life is more likely to be poorer with chronic conditions such as depression, heart disease, chronic obstructive pulmonary disease (COPD) and diabetes.
The response by Manchester politicians has to be strong and coordinated to improve this situation. We cannot allow this unfairness to persist.
To this end we have been advised by Dr. William Bird an eminent and world-leading academic who has been advising the Core Cities in England on the value of sport and physical activity and the benefits of this approach to help tackle and prevent a range of illnesses. Type 2 diabetes has a 35-50% risk reduction, breast cancer has a 20% reduction, stroke has a 20-35% risk reduction and death has a 20-35% risk reduction.
This thinking has helped to shape Manchester's approach where we have developed a sports and exercise intervention programme designed to eliminate and prevent chorionic health conditions. 'Active Lifestyle' has the aim of getting those people who are physically inactive moving again. This is more than just crossing our fingers and hoping for the best. We cannot and will not sit back and wait for people to come to us, because we know that in Manchester lives depend on it.
Motivating and coaching people who have little experience of physical activity or may have barriers to taking part can be very challenging. We have invested in training up sports and exercise coaches specifically to work with people who have had little or no experience of physical exercise. Working to the motto "local, very local' for venues so that activities take place within communities and neighbourhoods at libraries, parks, church halls, school playgrounds and swimming pools. Price is not a barrier with every session only costing £1 and we also make sure each of the sessions are friendly and fun.
During 2013 we had 5121 active members, participating in an activity at least once a week, which will have a massive impact on reducing the chance of choric illness and alleviating symptoms.
Active Lifestyles has worked well but if we are to really start to make inroads to tackling health inequality we have to get more people active more often which why we have integrated the Active Lifestyle approach into our day to day sport and leisure business.
In Manchester we are investing £21 million building three brand new leisure centres but we know that we need more than shiny buildings – even though they will help us attract new users. Our new leisure operator, GLL, are now contracted to deliver Active Lifestyle sessions not just in the buildings they operate but more importantly out in our communities, meaning that every household in Manchester and every resident will have a sport and leisure offer in their neighbourhood.
Given that the Tories are aiming the worst of the cuts at those with the least, it is our job to create policy options that address this issue in the most effective way. Manchester's Active Lifestyles programme costs on average £105 a year per participant, one year's supply of statins costs £19k. Clearly there will be a role for medicine when treating chorionic illnesses, many of which give people a much better quality of life, it would be great to see prescribing a membership at a gym being as normal as prescribing Prozac.
Although Public Health is now the responsibility of local authorities it is the Clinical Commissioning Groups (CCGs) who have the big budgets and who can therefore really drive this agenda forward. At present however there isn't the detailed evidence that is needed to convince more doctors to prescribe the "magic pill" of exercise and sport for treating chorionic health conditions. Investing in robust clinical trials on this is something I would like to see happen under a Labour Department of Health in 2015.
I feel a sense of achievement that Manchester is the UKs sporting capital, home to two of the world's biggest football teams, home to British Cycling and Taekwondo and a host of world class sports facilities. However until Manchester is top of the leader board for highest life expectancy we won't think our job is done.
Councillor Rosa Battle is Executive Member for Culture and Leisure on Manchester City Council
More from LabourList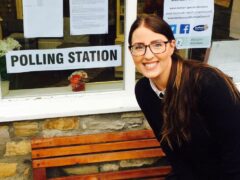 News
Laura Pidcock, the former Labour MP for North West Durham, has resigned today from the party's national executive…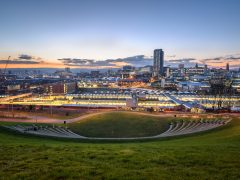 News
Labour has selected Oliver Coppard as its candidate for the South Yorkshire mayoral election taking place on May…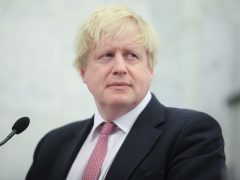 Video
Boris Johnson lied when he claimed that he had not intervened personally in the evacuation process in Afghanistan…