There is no doubt that cities will be a key feature of next year's General Election. Not only has debate about cities dominated political rhetoric over the past few months – with each party seeking to trump the others with their plans to reinvigorate the North of England in particular – but it is also becoming increasingly clear that cities themselves will play a key role in shaping the electoral outcome.
The emphasis all parties have placed on cities, and their collective and individual recognition that more needs to be done to support their performance is extremely welcome. The looming Scottish Referendum has also cast further light on the issue of devolution more generally, leading many city leaders and their residents to voice their calls for greater local powers to boost growth and living standards in their communities.
Westminister is increasingly recognising that UK cities are the most significant contributor to the nation's overall economic strength, responsible for 61 per cent of overall output, and critical to maintaining and improving the shared wealth, prosperity and quality of life of people all across the country.
But the interest we have seen from parties in this year leading up to the Election is also likely to be driven by political considerations – and if it's not, it certainly should be. With over half of the British population living in UK cities, and 59 per cent of jobs based there, urban voters play a key role in determining election results.
And that is particularly the case in this Election, where 64 per cent of marginal seats are in urban areas – including over a third based in London, Middleborough, Leeds and Brighton alone. There can be no question then, that next year's vote will largely be won and lost on urban battlegrounds.
So how can Labour appeal to voters in these urban marginals? Clearly issues like creating more and better jobs (our cities are home to over 70 per cent of highly skilled jobs), reducing welfare dependency (nearly three quarters of housing benefit is spent in our urban areas) and tackling inequality (over four-fifths of deprived neighbourhoods are located in our cities) will all rank high on urban voters lists of priorities.
But what about the need to devolve more power closer to people – do voters in the key marginals really care about whether the town hall or Whitehall takes the big decisions affecting their lives? To find out, we commissioned ComRes to poll voters across the 50 tightest marginal seats. The results reveal very clearly that voters are simply not happy with the status quo, in which the UK is one of the most centralised developed nations in the world, and where their localities have little freedom to effectively govern.
In fact, we found that three-quarters of people in marginal seats support greater powers for local government to effect change in their community. In urban marginal seats, those living in poorer performing cities, further away from the corridors of power, were more likely to back calls for change – with 63 per cent of residents in the South-East, compared to 76 per cent in the North. This also reflects their views on their local area's economic performance in the recovery, with residents in the South-West, Wales and the North up to three times more likely to believe their city is lagging behind the national average.
These figures indicate that politicians' recent attempts to make the case that Britain's cities lack the powers they need should hold real resonance with those living in the tightest marginal seats.
But promises are only the first steps to change, and many of the critical details are still conspicuously absent. If George Osborne, Nick Clegg and Ed Miliband are truly serious about creating urban powerhouses, revitalising the North, and empowering British cities, it is time for each of their parties to set out their concrete proposals for transferring greater powers and responsibilities to cities and their leaders – the places who know how best to wield them to boost local economic growth.
The case for cities playing a greater role in driving economic performance is clear. What our polling reveals is that the political argument in its favour has also never been stronger – and that any party seeking to make serious gains in May next year will need to bring their best cities policies to the table.
That's why Centre for Cities, in collaboration with LabourList, are holding a fringe discussion at Labour Party Conference to discuss how Labour wins cities in 2015? Go to the Facebook page for more details. 
More from LabourList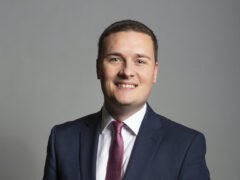 Comment
13 years of Conservative mismanagement have left the NHS without the doctors and nurses it needs, and patients…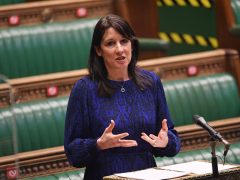 News
Rachel Reeves has argued that the Tories "have no plan for now, and no plan for the future"…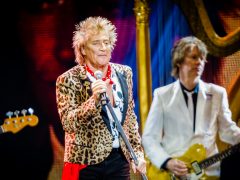 Daily email
The Tories appear to be at risk of losing a key demographic at the next election: 70s rock…