There is strength in a union. There is solidarity in a union. I hope this Thursday we remain united – hands clasped in the most successful union our world has ever seen.
Coalfield communities across Scotland and Yorkshire stood side-by-side during the miners' strikes against a Tory Government thirty years ago. It didn't matter whether miners were from Yorkshire, Mid Lothian, South Wales, Fife or Durham – they stood together.
Our solidarity is personal too. So many of us have friends and relations, north and south. Miners from Scotland came to live in Knottingley in my constituency in the 60s when nearby pits were expanding. I was born in Inverness and I remember as a child during the 1979 referendum, my parents musing that if Scotland ever left the Union, I would be entitled to a passport although my younger sister, born in Cumbria, would not. Aged 10, I was baffled – why would any of us want to turn family members into foreigners? I feel it even more strongly today.
We've fought wars together, led the world in science, philosophy and the arts. We've proudly provided safe haven for those fleeing persecution – living in a liberal democracy that can help those in need. We've marched together, celebrated together, won medals together. When people visit the United Kingdom they're excited about visiting England, Scotland, Wales and Northern Ireland. We have a wonderful country with incredible people – and the thought of breaking that makes me incredibly sad and worried.
Would setting aside our shared history, separating ourselves from one another, advance the shared mission so many of us have fought for over the centuries?
I don't think so. We are much stronger when we stand together – in the workplace and on the world stage. When we pool our resources we can do more. We can do more to advance social justice, to be a beacon of diversity, ingenuity and respect. When the United Kingdom speaks in the United Nations, or the European Union, other countries listen. And look at what we can do – at the G8 summit at Gleneagles in 2005 the United Kingdom led the world, cancelling debt, increasing access to healthcare, agreeing billions for investment in Palestine and boosting aid.
And we unite to support each other through thick and thin. Our common intelligence and security agencies – MI5, MI6, GCHQ and counter terrorism police – are among the best in the world, working hard across our nation to protect us from terrorist threats, from to the car bombs outside a bar in central London to the Glasgow Airport attack.
During the global financial crisis, support from UK taxpayers to the Royal Bank of Scotland was £320 billion – more than twice the size of what the Scottish economy generates in a year. During the worst economic crisis since the Great Depression the Labour Government in our United Kingdom made sure we got through it together.
By standing together, and not putting jobs and investment at risk, we can safeguard our NHS, increase the minimum wage, take on the energy companies. And at the same time we can increase the powers to the Scottish Parliament. The best of both worlds in our union – strength and voice.
Many Scots have told me they want to get rid of a Tory Government. I agree. Most of my constituents in Yorkshire do too. So let's stand together to do exactly that, rather than losing each other, and putting so much at risk, along the way.
Labour's first leader and our first Member of Parliament, Keir Hardie, was born in Lanarkshire. He contested elections and represented the people of East London and South Wales. Wherever he was he lived and fought for the same things: better wages, better conditions, better life chances for the people of his hometown, the people he represented, all people working hard across our country. He wanted the best for hard-working people, whether those people were from his hometown in Scotland, from the valleys in South Wales or the metropolis of London. And he knew we had to stand together not be divided in order to make those aspirations a reality.
As Alistair Darling has said, in our small island we have more in common than divides us. I believe that's the view of the majority of the United Kingdom. That our union of solidarity and kinship makes us stronger. In these last few days I hope you'll join me in doing what we can to say as one United Kingdom: We're better together!
Yvette Cooper is  Shadow Home Secretary
More from LabourList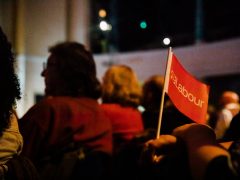 News
New guidance issued by Labour for selecting parliamentary candidates ahead of the next general election is set to…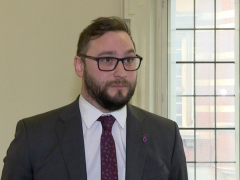 News
Christian Wakeford today defected from the Conservatives to the Labour Party. Some have wondered whether his politics fit…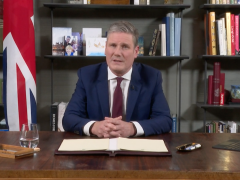 News
Keir Starmer has used a party political broadcast this evening to urge the public to "call time" on…