So we now have a timetable for new measures for further devolution to Scotland. It's not entirely clear what these will be, though it seems they have been backed by both governing Westminster parties and Labour. What is clear is that the implications go far wider than the powers that the Scottish Government would enjoy and will inevitably change the constitutional settlement across the UK.
And that's just if the NO campaign emerges successful from the last few days of campaigning, as we must desperately hope it does, let alone the uncertainty and instability that would follow a YES vote.
Throughout all this, one question is becoming more and more insistent. Who is speaking for the English in this process, and for Labour in England in particular? While Wales and Scotland have parties that operate with considerable autonomy and little deference to the Westminster leadership, or Labour across the UK, England has no equivalent. Yet it's clear that if English Labour had had its own voice, England would not be the centralised nation it remains today. The demands of Labour's local and regional members and elected local leaders would have been articulated more consistently than has been the case. An English party, and its MPs, would have had to listen to the calls for English devolution, and English policy concerns, in a way that a party with always one eye and one ear on its Welsh and Scottish interests cannot. Indeed, Labour candidates in England have not even been able to run as English Labour, in contrast to the distinct campaigning identities adopted in Wales and Scotland.
For a long time, the development of constitutional thinking in England has been held back by warnings that change could destabilise the devolution settlement. In part, too, change in England would alter the role of ministers and MPs, unnerving those from Wales and Scotland. (It has to be admitted that a political fondness for centralisation amongst Labour MPs has played a role too).
The failure to settle England's constitutional status is now becoming a long term weakness for the Union, not a strength. In any case, the developments of the past 48 hours have swept previous reservations away. England's position must be resolved.
The governance of England after the next election will now look very different. If we are to get 'nothing else than a modern form of Scottish Home Rule within the United Kingdom', which 'moves the UK as near to federal arrangements as is possible' (both from Gordon Brown's Midlothian speech) are to be tabled and agreed in months, then it's hard to see how the next Labour Government can run England as the centralised Westminster government of the past. Finding the right solution will not be easy, with proposals to restrict the roles of Welsh and Scottish MPs, an English Parliament or federal UK structures all having recognised problems. The Labour Policy Review is now promising 'the biggest devolution of power to our cities and county regions in 100 years' though the current plans do not settle the future arrangements for law making and representation. But a solution has to be found and for this the establishment of an English Labour voice is essential.
England's constitutional future cannot be determined by a UK Labour Party in which the Welsh and Scots have both their own voice and a collective say. English Labour needs to be able determine its own future constitutional preferences before agreeing the best UK outcome with other national parties.
To be clear, the development of English Labour would help, not hinder, Labour's historic role in saving the Union. Labour voters look to hold the key to winning the NO campaign next week. Beyond, Labour will be the only Unionist party with significant representation in England, Wales and Scotland. No one else will be better placed to work out the settlement between the UK and its nations than our party.
John Denham is the Labour MP for Southampton Itchen
More from LabourList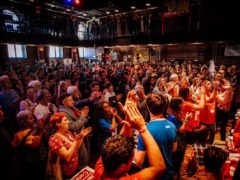 News
Sam Tarry has warned that Keir Starmer is in danger of "driving a wedge" between the party and…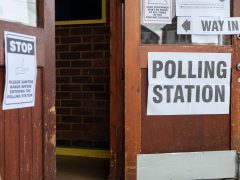 Comment
There are an increasing number of voices on the left and the fringes of British politics advocating for…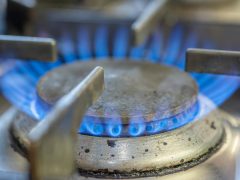 News
The vast majority of the public back Labour's plan to freeze energy bills until April 2023, a poll…