Wednesday was World Suicide Prevention Day. It came in the same week as the Prisons and Probation Ombudsman released a report detailing a 64% rise, from 55 to 90 people, in the number of self-inflicted deaths in prison in the last year. It came on the same day that the inquest into the death of 21 year old Steven Davison found 'serious failings' on behalf of HMP YOI Glen Parva. Steven hanged himself having been deemed 'low risk', despite having recently spent time in a psychiatric unit and having a history of self-harm and suicide attempts. He is the eighth young man to kill himself in HMP YOI Glen Parva since 2010, with a recent inspection also finding a 25% increase in violence in the last year. The Howard League notes that in September 2010 HMP YOI Glen Parva had 250 staff, today it has 140.
It doesn't take a rocket scientist to see that something is going very wrong in our prison estate at present, with its 72% rise in riot squad call out and a doubling in homicides over the last 12 months. All the evidence suggests that our creaking and over-stretched system has had its difficulties and weaknesses exacerbated by huge cuts imposed by Chris Grayling's so-called Ministry of Justice. The Prisons and Probation Ombudsman observes that there is anecdotal evidence to supports this. Even the apolitical and frequently frustrating silence of Nick Hardwick, Chief Inspector of Prisons, has been broken this summer due to the crisis state of our justice system. He asserted that there had 'certainly' been a deterioration in prison safety in the last year. He stated that 'Prisons are less safe… the reasons why any individual who is despairing tips over into suicide are very diverse. But if you put together the lack of staffing levels, the overcrowding, the lack of activity, then I don't think it is credible to deny that those are contributory factors.'
More people died taking their own lives in prisons in England and Wales last year than were executed across the whole of the United States. So although we no longer pass actual death sentences in this country, we seem to have an inability to keep alive, let alone care for, some of the most abused, mentally ill and vulnerable in our society. Of those in prison, 40% report childhood abuse; 20% have symptoms of psychosis; 64% say they used drugs in the four weeks prior to custody; 47% had no qualifications and 25% had been in care. I worked with a young woman who was in prison for eight months before she was finally sectioned and her criminal charges dropped. She was at high risk of self-harm and suicide at various points in her incarceration: she should never have been in a regular jail but on a psychiatric ward.
Ninety suicides in a year is a heart-breaking tragedy. But we cannot simply sit around in sackcloth and ashes when it is such a preventable tragedy. We have to respond to this moral outrage. Prisons could and should restore, heal, rehabilitate and give us safer societies. They are currently hotbeds of violence, understaffed following a 30% cut in prison staff. What is more they are understaffed by often inexperienced officers, following voluntary redundancies and pay offs of older, more expensive staff. The less staff there are, the more prison inspections roll in with tales of people being locked up for 23 hours a day, being in cells with no running water or with a lack of purposeful activity or work (see recent reports into HMP Wormwood Scrubs, HMP Glen Parva or Serco-run HMP Doncaster). In addition to this the prison population continues to rise but following the Tory-led Coalition's closure of 18 prisons to save money, there isn't exactly room at the inn. This means numerous prisons are running at close to double their capacity, for example HMP Wandsworth designed to hold 943 men has a population of 1,634.
Some of the worst performing prisons with high rates of suicide and self-harm are being run by private companies, prioritising low running costs to line the pockets of their shareholders, over the safety of those in their alleged care. This is not just a prison crisis, but a moral and political crisis. Labour must take a strong stand against private sector involvement in prisons and probation. Labour urgently needs to make solid manifesto pledges on reducing overcrowding, raising staff numbers and meaningful activity in prisons, so we can begin to move towards a just justice system and safer communities.
We cannot sit back and watch a multi-million US style prison industrial complex unfold here, while rates of violence, riots, homicides and suicides soar. That is not a civilised society. That is not progressive politics. That is not equality. One self-inflicted death in custody is too many. Ninety in a year is a national disgrace.
More from LabourList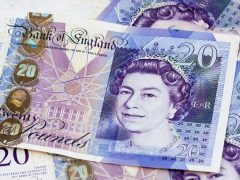 Comment
As the cost-of-living crisis bites, Labour needs long-term structural answers to growing inequality. Basic income provides such an…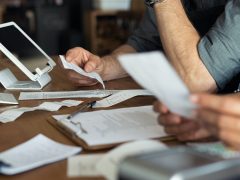 News
Half of 'Red Wall' voters would be more likely to vote Labour in a future general election if…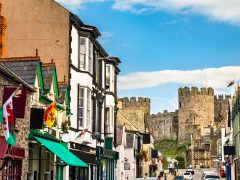 Comment
The headlines are straightforward: Labour gained 68 seats, the Independents gained six seats, the Lib Dems gained ten…