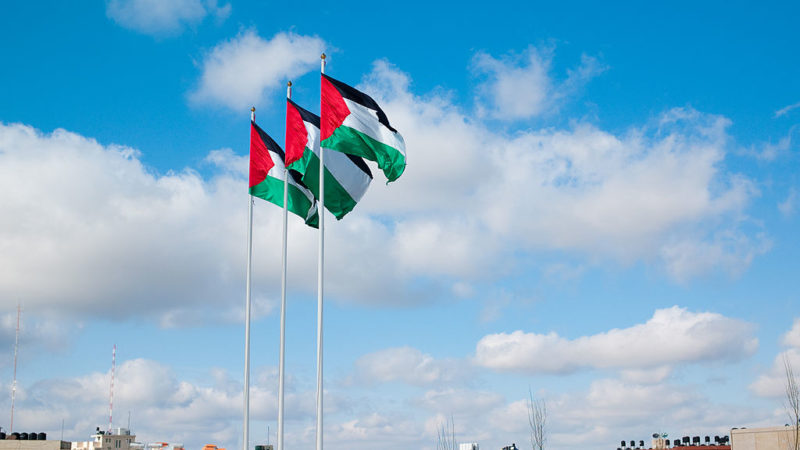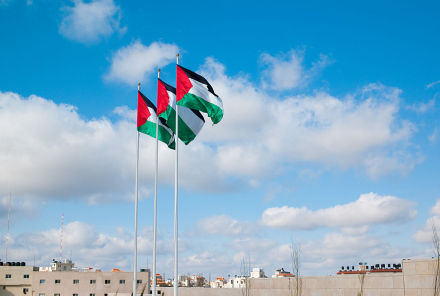 Tonight MPs voted on Labour backbencher Grahame Morris's motion to recognise Palestinian statehood. It was a non-binding vote (so it doesn't change the government's position), but the result was an overwhelming 274-12 in favour. Apart from the EU referendum vote (3 line whipped by all three major parties) tonight was the biggest turnout for a backbench vote ever.
So how did Labour MPs vote? Well 192 voted in favour – and one teller for Aye (Alex Cunningham) and two tellers for Noe (Jeremy Corbyn and Mike Wood) supported the motion too. So that's 195 Labour MPs in total, around 80% of the PLP.
The remaining 63 Labour MPs were either absent/abstained/chose not to vote – there were no Labour MPs amongst the 12 Noe votes, so no-one outright rebelled against the one line whip.
It's hard to tell for each individual MP what the individual reason was, although some (for example Lucy Powell) have already been in touch to say that they would have voted Yes had they been able to make the vote tonight. Jonathan Reynolds has also indicated his support for a Yes vote, although he wasn't able to attend the vote today.
Here are the 195 Labour MPs who backed the motion in the chamber tonight:
ABBOTT, Diane, Ms
ABRAHAMS, Debbie, Ms
AINSWORTH, Bob
ALEXANDER, Douglas, Rt Hon
ALEXANDER, Heidi, Ms
ALI, Rushanara, Ms
ALLEN, Graham, Mr
ANDERSON, David, Mr
ASHWORTH, Jonathan, Mr
BAILEY, Adrian, Mr
BAIN, William
BANKS, Gordon, Mr
BARRON, Kevin, Rt Hon
BECKETT, Margaret, Rt Hon
BEGG, Anne, Ms
BENN, Hilary, Rt Hon
BETTS, Clive, Mr
BLACKMAN-WOODS, Roberta, Ms
BLENKINSOP, Tom, Mr
BLOMFIELD, Paul, Mr
BRADSHAW, Ben, Mr
BRENNAN, Kevin, Mr
BROWN, Lyn, Ms
BROWN, Russell, Mr
BRYANT, Chris, Mr
BUCK, Karen, Ms
BURDEN, Richard, Mr
BURNHAM, Andy, Rt Hon
BYRNE, Liam, Rt Hon
CAMPBELL, Alan, Mr
CAMPBELL, Ronnie, Mr
CATON, Martin, Mr
CHAMPION, Sarah, Ms
CHAPMAN, Jenny, Ms
CLARK, Katy, Ms
CLARKE, Tom, Rt Hon
COAKER, Vernon, Mr
CONNARTY, Michael, Mr
COOPER, Rosie, Ms
COOPER, Yvette, Rt Hon
CREASY, Stella, Ms
CRUDDAS, Jon, Mr
CRYER, John, Mr
CUNNINGHAM, Jim, Mr
CUNNINGHAM, Tony, Mr
CURRAN, Margaret, Ms
DAKIN, Nic
DANCZUK, Simon, Mr
DAVID, Wayne, Mr
DAVIDSON, Ian, Mr
DAVIES, Geraint, Mr
DE PIERO, Gloria, Ms
DENHAM, John, Rt Hon
DOBSON, Frank, Rt Hon
DOCHERTY, Thomas, Mr
DONOHOE, Brian H
DORAN, Frank, Mr
DOUGHTY, Stephen, Mr
DOWD, Jim, Mr
DOYLE, Gemma, Ms
DROMEY, Jack, Mr
EAGLE, Angela, Ms
EAGLE, Maria, Ms
EFFORD, Clive, Mr
ELLIOTT, Julie, Ms
ESTERSON, Bill, Mr
EVANS, Chris
FARRELLY, Paul, Mr
FIELD, Frank, Rt Hon
FITZPATRICK, Jim, Mr
FLELLO, Robert, Mr
FLINT, Caroline, Rt Hon
FLYNN, Paul, Mr
GAPES, Mike, Mr
GILMORE, Sheila, Ms
GLINDON, Mary, Ms
GOODMAN, Helen, Ms
GREATREX, Tom, Mr
GREEN, Kate, Ms
GREENWOOD, Lilian, Ms
GRIFFITH, Nia, Ms
HAMILTON, David, Mr
HANSON, David, Rt Hon
HARMAN, Harriet, Rt Hon
HEALEY, John, Rt Hon
HENDRICK, Mark, Mr
HEPBURN, Stephen, Mr
HEYES, David, Mr
HILLIER, Meg, Ms
HILLING, Julie, Ms
HODGSON, Sharon, Ms
HOOD, Jim
HOPKINS, Kelvin, Mr
HOWARTH, George, Mr
IRRANCA-DAVIES, Huw, Mr
JACKSON, Glenda, Ms
JAMIESON, Cathy, Ms
JARVIS, Dan, Mr
JOHNSON, Diana, Ms
JONES, Graham, Mr
JONES, Kevan, Mr
JONES, Susan Elan
KANE, Mike, Mr
KAUFMAN, Gerald, Rt Hon
KEELEY, Barbara, Ms
KHAN, Sadiq, Mr
LAVERY, Ian, Mr
LAZAROWICZ, Mark, Mr
LESLIE, Chris, Mr
LEWELL-BUCK, Emma, Ms
LOVE, Andrew
LUCAS, Ian, Mr
MACTAGGART, Fiona, Ms
MAHMOOD, Khalid, Mr
MAHMOOD, Shabana, Ms
MALHOTRA, Seema, Ms
MARSDEN, Gordon, Mr
MCCABE, Steve, Mr
MCCARTHY, Kerry, Ms
MCCLYMONT, Gregg, Mr
MCDONAGH, Siobhain, Ms
MCDONALD, Andy, Mr
MCDONNELL, John, Mr
MCGOVERN, Jim
MCINNES, Liz, Ms
MCKECHIN, Ann, Miss
MCKENZIE, Iain, Mr
MCKINNELL, Catherine, Ms
MEACHER, Michael, Rt Hon
MEARNS, Ian, Mr
MILIBAND, Edward
MILLER, Andrew, Mr
MOON, Madeleine, Ms
MORDEN, Jessica, Ms
MORRICE, Graeme, Mr
MORRIS, Grahame M, Mr
MUDIE, George, Mr
MURRAY, Ian, Mr
NANDY, Lisa, Ms
NASH, Pamela, Ms
O'DONNELL, Fiona, Ms
ONWURAH, Chi
OSBORNE, Sandra, Mrs
OWEN, Albert, Mr
PERKINS, Toby, Mr
PHILLIPSON, Bridget, Ms
POUND, Stephen, Mr
QURESHI, Yasmin, Ms
RAYNSFORD, Nick, Rt Hon
REED, Jamie, Mr
REYNOLDS, Emma, Ms
RIORDAN, Linda, Ms
ROTHERAM, Steve, Mr
ROY, Frank, Mr
ROY, Lindsay, Mr
RUANE, Chris, Mr
RUDDOCK, Joan, Ms
SARWAR, Anas, Mr
SAWFORD, Andy, Mr
SEABECK, Alison, Ms
SHARMA, Virendra, Mr
SHEERMAN, Barry, Mr
SHERIDAN, Jim
SHUKER, Gavin, Mr
SKINNER, Dennis, Mr
SLAUGHTER, Andy
SMITH, Angela, Ms
SMITH, Nick, Mr
SMITH, Owen, Mr
STRAW, Jack, Rt Hon
STUART, Gisela, Mrs
SUTCLIFFE, Gerry, Mr
TAMI, Mark, Mr
THOMAS, Gareth
THORNBERRY, Emily, Ms
TIMMS, Stephen, Rt Hon
TRICKETT, Jon, Mr
TURNER, Karl, Mr
TWIGG, Derek, Mr
TWIGG, Stephen, Mr
UMUNNA, Chuka, Mr
VAZ, Keith, Rt Hon
VAZ, Valerie, Ms
WALLEY, Joan, Ms
WATTS, Dave, Mr
WHITEHEAD, Alan, Mr
WILLIAMSON, Chris, Mr
WILSON, Phil, Mr
WINNICK, David, Mr
WINTERTON, Rosie, Rt Hon
WRIGHT, David, Mr
WRIGHT, Iain, Mr
Teller (Aye):
CUNNINGHAM, Alex, Mr
Plus tellers for no
CORBYN, Jeremy
WOOD, Mike
More from LabourList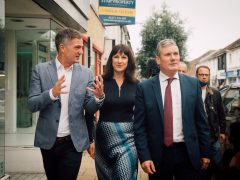 News
Keir Starmer has called on the public to support small businesses by shopping locally and stressed the importance…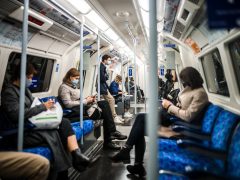 Comment
He may have once been the mayor of London, he even represents a London constituency, but Boris Johnson…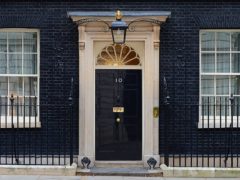 News
Labour MP Barry Gardiner has written to the Metropolitan Police commissioner urging her to investigate reports that Christmas…