To know what was going on at the Labour Party Conference you consulted the very pretty and professional conference app. If you preferred things the old fashioned way, then you could look up fringe events and exhibitors in the thick booklet that was handed out.  However if you wanted to search a pdf copy of the booklet for a keyword, or lookup information on the web, then you were out of luck entirely.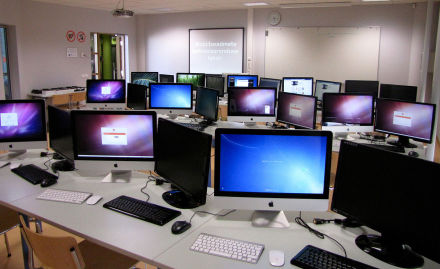 The stage at the Labour Party Conference was occupied for the entire duration. There were passionate, inspiring and deeply moving stories.  Yet the Labour Party YouTube account has managed to upload nine videos.  One of them is Ed Miliband's Speech, and five of the others are highlights from the same speech.
If this had been a TEDx conference, every moment would have been broadcast with every speaker racking up the views on YouTube.  There would have been versions that included the wonderful work by the sign language interpreters that spent the week on the stage as well.
If this had been Wikimania (the conference devoted to such projects as Wikipedia)  every fringe event would have had a page on the website. There would have been places for people to announce they were coming, talk about possible content, give directions and upload handouts.  There certainly wouldn't have been people at the Disability fringe events complaining about inaccessible material because it would have already been accessible.  We'd have known which shadow ministers were staying for the duration and which were turning up for 20 minutes.
If this had been a trade show, an exhibition, or a conference for estate agents it it would have been fine to be behind the technological curve.   But this is the showcase event for a party preparing for government, and the result was that Labour looks like it's got an out of date approach to information and thinks that digital engagement is something that happens on Twitter.
Why does it matter? It matters because information is the oil of our age and we need a government that knows the landscape.  More immediately it matters because having a talent gap could lose Labour the election.
In the US elections of 2008 and 2012, the Democrats dominated amongst technology workers.  As Nate Silver points out:
"Among employees who work for Google, Mr Obama received about $720,000 in itemized contributions this year, compared with only $25,000 for Mr. Romney."
Of course, those who are willing to donate to a campaign are also likely to consider working for it and so the Democrat's ability to put together a truly astonishing voter targeting system, and the Republican's failure to do the same start to look like the results of having a much wider pool of talent to pick from.
Without enthusing that pool of talent, Labour stand a real chance of going into the next election giving away significant technical debt; astonishing when you consider the relative youthfulness of the core Labour voter.
Chi Onwurah didn't put a foot wrong in her fringe events on open data and transparency.  Meg Hillier said all the words that people like me wanted to hear – but talk is cheap.  If Labour was releasing information for us to play with it would look like a Government that could be trusted to do so. If it was running Hackathons (a word that's never appeared on LabourList before) for volunteers and pulling the results back in then it would look like a party that was taking the value of its technical supporters seriously.
Dr Joe Reddington blogs on disability and technology at joereddington.com
More from LabourList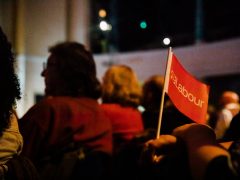 News
New guidance issued by Labour for selecting parliamentary candidates ahead of the next general election is set to…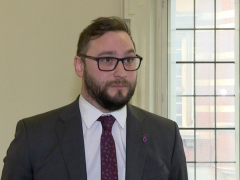 News
Christian Wakeford today defected from the Conservatives to the Labour Party. Some have wondered whether his politics fit…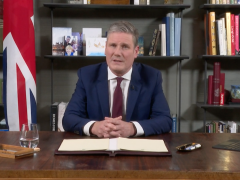 News
Keir Starmer has used a party political broadcast this evening to urge the public to "call time" on…