Exactly a year ago when the last Remploy factories were closed, government ministers promised Remploy workers support to find new jobs. But one year on, it is clear that promise has been broken.
A survey by the GMB union has found that only one in four former Remploy staff are in work. Those who are in jobs are often on shorter hours and less pay.
I've met former Remploy workers from Yorkshire, Wales, and the North West who told me how they've been let down and denied any government support in finding work since the closures. Sadly, this reflects the experience of hundreds of thousands of disabled people across the country.
David Cameron's government is failing to ensure disabled people are treated with the dignity they deserve. And his ministers are failing time and time again to give disabled people the support and the opportunities they need to play their full part in our economy and society.
Take the government's flagship policy, The Work Programme. It has helped just one in 20 disabled people back to work, doing worse than if there was no programme at all.
Or take the botched roll out of Personal Independence Payments which has left hundreds of thousands of people hit by illness or disability waiting for months on end for basic financial support to which they are entitled.
Or take Work and Capability Assessments which have been so badly managed there are more than 600,000 people waiting for assessments. This programme has become notorious for producing unreliable assessments of people's fitness to work and failing to treat disabled people with respect.
It's time for a new approach that treats disabled people with dignity and respect and gives them the support they need to find work and build a career.
A Labour government will help disabled people into work with a specialist Work Support programme. This will see new local partnerships bringing together health, housing, education to enable more disabled people to find work and develop a career. We will also reform the payment by results model, so Work Support providers are rewarded for working with disabled people who are further from the labour market. The Work Support providers will be given minimum standards to improve the quality of services. We'll also ensure disabled people are involved in monitoring what gets delivered through Work Support to ensure it meets their needs.
A Labour government will get a grip on Work Capability Assessment delays so that sick and disabled people aren't waiting months on end for essential support to which they are entitled. And we will reform the system to ensure disabled people have a say and contracted providers are properly penalised for getting these critical assessments wrong.
Most of all it means treating disabled men and women as equal citizens whose rights are respected and enforced, and whose contributions to our economy and society are valued and rewarded.
We'll deliver justice for former Remploy workers like James Stribley from Sheffield who has written a powerful account today about the government's failure to lift a finger to help disabled workers into jobs.
There are hundreds of thousands of disabled people across our country who desperately want to work, but have been abandoned by this government. Labour will treat disabled people with dignity and respect and give them the chance to play a full part in society.
Kate Green is Shadow Minister for Disabled People
More from LabourList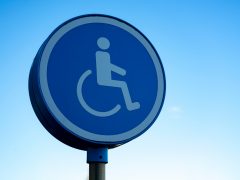 Comment
Disabled people were promised a bold, transformative new national strategy – but what we got was far from…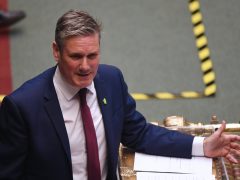 Comment
There is a gaping hole where the government's employment rights policies should be. But while ministers continue to…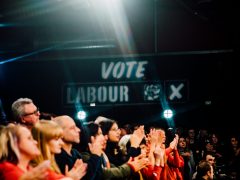 Comment
Of the many tragic missed opportunities over the last five years, the failure to build a political bridge…