Every five minutes somewhere in the world a child dies as a result of violence. These tragic deaths are not just confined to the war zones that dominate the news. Too often they happen when children should be safe –at home, at school or in the communities where they live.
Today's new report by Unicef UK outlines how violence is now a leading cause of serious injury and death among children. In Bangladesh, more than 20 per cent of girls aged 15-19 are married before the age of 15 and in Tanzania 18% of young men report that they have been forced or coerced into sex before they are 18.
Violence against children is also stark evidence of pervasive inequality. In every country in the world, children who are marginalised by income, class, ethnicity, caste, race, religion, gender or disability are at greatest risk of violence and abuse.
Over the next year the world has an unprecedented opportunity to come together and agree a new universal set of global development objectives to replace the UN Millennium Development Goals (MDGs) that expire in 2015. The level of ambition has to remain high – we must strive for nothing less than the achievement of a prosperous, just and peaceful world within a generation.
The MDGs have helped to promote encouraging progress in the past two decades – from halving extreme poverty, to increasing primary school enrolment to 90% in developing regions. And it is vital that finishing the job of the original MDGs forms the base for the new set of goals. That's why I'm proud that Jim Murphy has made the commitment that under a Labour government the UK will champion a goal on Universal Health Coverage within the new post-2015 framework.
However, we must recognise that the failure to address systemic issues such as violence has hindered the development progress that has been has been made and will, if not tackled, continue to undermine our ability to achieve progress on the other goals in the new framework. A clear example of this comes from Guatemala where in 2012 approximately 5000 under 5s were saved through advances in child survival, only for 2000 under 19 year olds to be victims of homicide.
Only by putting ending violence at the centre of the new set of goals can we hope to achieve a more equal world, where every child can enjoy freedom from fear and violence and have the chance to grow up free from poverty and disease.
The UK government must lead the way in securing a global target within the new goals to end abuse, exploitation, trafficking and all forms of violence and torture against children by 2030. For Labour, we must make the efforts to end and prevent violence central to our government's negotiating position on the new goal framework from May 2015.
Labour has a proud history of galvanising the international community to help the world's poorest and protect the most vulnerable; we must take the initiative again and work to keep every child everywhere safe.
More from LabourList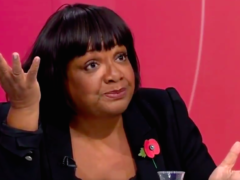 News
Shadow Home Secretary Diane Abbott has said that ending freedom of movement on 31 October "will create chaos,"…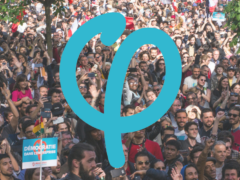 Comment
"Qu'ils s'en aillent tous!" – Jean-Luc Mélenchon In the centrist imagination, "populism" is understood as a caustic, anti-democratic…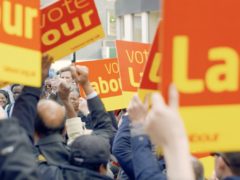 Comment
In my previous article on trigger ballots, I wrote about how it has become much easier to "trigger"…