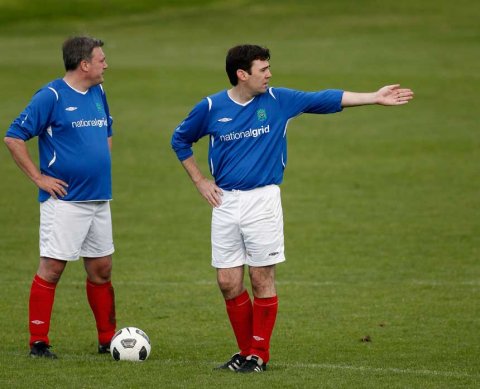 They came to take the name down from outside the ground with all the finesse of a vandal or a thief. The S was the last to go, but the scarred brickwork where the rest of the letters once stood told their own story. St. James's Park – a giant (albeit lopsided) ground that dominates the skyline of Newcastle was being renamed. The "naming rights" (there's a phrase to make the skin crawl) had been taken by Sports Direct, the zero-hours employer and clothing chain also owned by the club's owner Mike Ashley. Henceforth the ground would be known as the "Sports Direct Arena", following a period as "sportsdirect.com @ St James' Park Stadium". A proud club and a proud fanbase looked on stunned, but not surprised, as their history was trashed and their club made to appear a laughing stock. Eventually the ground's old name was returned. That should have been a moment for rejoicing. Perhaps the moneymen had seen sense? Unfortunately, it was just part of a new sponsorship deal with the odious payday lenders at Wonga. A city preyed upon by legal loan sharks would now be filled with Wonga adverts.
Now as a Sunderland fan, you might expect I'd find all of this amusing – something I could wind up friends and family about. But instead, I just felt incredibly sad to see a club that so many people care about (and no-one from the North East would ever doubt how much people care about their football clubs) treated with such utter disdain.
In the world of modern football, profit is everything. Premier League clubs obsess about league placement (because of the prize money that comes along with it), but balk at the idea of actually trying to outright win a trophy. The priorities of the fans are, ultimately, secondary. That's despite those same fans shelling out hundreds (or often thousands) for season tickets, attending games at obscure times dictated by TV schedules and paying for comically overpriced club merchandise.
When all is said and done. When managers, players and owners have come and gone. When grounds have changed and past wins and losses are fading from memory, what makes a football club are the fans who support it. The line that "the fans are the football club" is one that's often repeated, but it also happens to be true.
In that context, today's announcement by the Labour Party of plans for fans on the board of football clubs – and the guaranteed right of fans groups to buy shares in their club – should be welcomed wholeheartedly. It speaks to the kind of things that the Labour Party should be about – sharing power, increasing accountability, putting communities at the heart of decisions and questioning the untrammelled power of money. It's emblematic of the kind of politics Labour should be pursuing across a wide range of policies. And it's one of those ideas that politics should be about – the kind that's ignored in Westminster, but will mean something tangible to people across the country.
A great example of fan involvement already exists in the Premier League. Swansea fans own 20% of their club, and have seen them rise through the leagues to take their place as an established Premier League (and cup winning) side. The decisions made by the club over the years have been strongly guided by the fans, which means Swansea fans feel a real sense of emotional as well as financial investment in how their club is run. Contrast that with rivals Cardiff, owned by Malaysian businessman Vincent Tan who changed the bluebirds shirts from blue to red – shredding the clubs identity in the process – because he preferred the colour red.
And it's not just in the Premier League where fans feel they've lost control of their clubs. I used to regularly go to Barnet matches at the gloriously ramshackle Underhill stadium. But 18 months ago the club left the borough, and now plays in Harrow. Attendances have held up reasonably well, but a club can no longer lie at the centre of the community if it's not even in the community. If Barnet fans groups were represented on the board, they'd be able to make their case inside the boardroom as well as on the terraces and the streets.
On course, such changes will be strongly resisted by the moneymen who dominate football. The Premier League especially don't not take challenges to the status quo lightly (unless it involves making ever greater profits of course). As the brilliant David Conn wrote in the Guardian this morning:
"If the Premier League clubs, and a majority in the Football League – where in fact AFC Wimbledon, Exeter City and Portsmouth are now majority owned by democratic supporters trusts – do react with hostility, they will be making a very clear statement to their supporters. They will be saying: we consider you old and mature enough to pay £600, £700, £1,020 for a season ticket to watch the club you supported for pennies in your youth but we do not consider you grown up enough to consult, embrace and work with professionally."
That's the choice facing our national game. Football fans love their clubs with an in intensity that's often overwhelming, but they've seldom been allowed a say. Labour wants to begin reversing the process of dislocated clubs living in ivory towers above the communities that love them. All power to their elbow – but they should remember that there are other areas and other institutions that could benefit from that kind of thinking too.
More from LabourList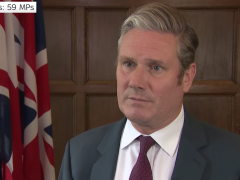 Video
Keir Starmer has declared that replacing Boris Johnson as Prime Minister with another Conservative MP is "not the…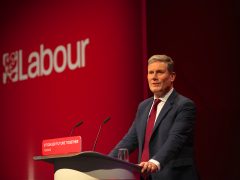 Daily email
Boris Johnson has finally agreed to go. Following an unprecedented number of resignations over the past few days, a…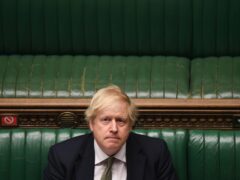 News
Boris Johnson has agreed to stand down as Prime Minister following an unprecedented number of ministerial resignations from…