By Stephen Timms and Kate Green
Lord Freud's now notorious suggestion that disabled people were not "worth" the full minimum wage touched a nerve because they came from someone at the heart of a government that has a problem valuing and respecting disabled people. That's why tomorrow, Labour will use an opposition day debate in parliament to call on the government to fundamentally change the way it treats disabled people, and to give the House of Commons an opportunity to distance itself from Lord Freud's comments through a motion of no confidence.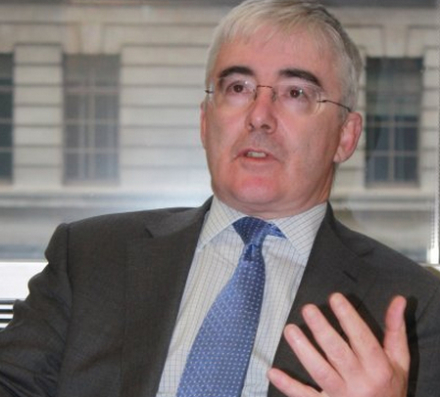 Time and time again David Cameron's government have let disabled people down, failing to ensure they are treated with the dignity they deserve, and not giving them the support and the opportunities they need to play their full part in our economy and society.
Their botched roll out of Personal Independence Payments, Iain Duncan Smith's replacement for Disability Living Allowance, has left hundreds of thousands of people hit by illness of disability waiting for months on end for basic financial support to which they are entitled.
Their failure to act on mounting evidence that the Work and Capability Assessment was not producing reliable assessments of people's fitness to work, or treating disabled people with the dignity and respect they deserve, has left disabled people feeling brutalised and bullied by a system that disabled people believe is more about getting off benefits than getting them into work.
And the failure of their Work Programme to get more than 1 in 20 disabled people into  work, combined with a 20 per cent reduction in the number of in specialist employment advisers in jobcentres, has meant we are missing out on the contributions of people who could be working but aren't getting the help and the chances they need. The Government's flagship Work Programme has a 93 per cent failure rate for people on Employment and Support Allowance – worse than if there was no programme at all.
Last year the Government shut the last of the Remploy factories – but we've seen precious little help for the workers made redundant, many of whom are still looking for work.
Meanwhile the hated Bedroom Tax is mainly levied on disabled people, who make up two thirds of those affected, and in many cases have no option to move because their homes have been specially adapted or because they need extra space for medical equipment or carers.
And all this is happening in a context of negative portrayals of disabled people as scroungers, and a worrying rise in incidents of hate crime.
No wonder disabled people are angry. No wonder people have called for Freud to go. Rightly so. Such views have no place in a department with a central responsibility for ensuring that disabled people get the extra help they need to support them when they can't work and meet the additional costs they face, as well as make the most of their potential in work.
But it's not enough to change the personnel – we need a sea-change in attitude and approach from this government towards disabled people. That is why we will use today's debate to hold the government to account for Lord Freud's comments and for all the ways his  government has failed disabled people, and call for the concrete action needed to make amends.
That includes getting a grip on assessment delays so that sick and disabled people aren't waiting months on end for essential support to which they are entitled.
It means reforming the Work Capability Assessment so that disabled people have a say and contracted providers are properly penalised for getting these critical assessments wrong.
It means putting in place a proper system of Work Support for disabled people who could be working but aren't currently getting the chance they need.
It means repealing the unjust and unworkable Bedroom Tax that is putting hundreds of thousands of disabled people at increased risk of poverty, debt, and homelessness. And it means legislating so that hate crime against disabled people is treated as seriously as any other form of hate crime.
Most of all it means treating disabled men and women as equal citizens whose rights must be respected and enforced, and whose contributions to our economy and society must be properly valued and rewarded.
Stephen Timms MP is Labour shadow minister for Employment. Kate Green MP is Labour shadow minister for Disabled People
More from LabourList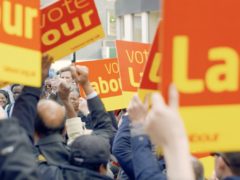 Comment
In my previous article on trigger ballots, I wrote about how it has become much easier to "trigger"…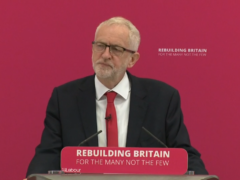 Comment
Below is the full text of Jeremy Corbyn's speech delivered today at a children's centre in Corby, Northamptonshire.…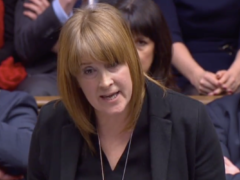 Comment
The Prime Minister's series of announcements on criminal justice this week are signs that he's gearing up for…