It may be an uncomfortable exercise, but brace yourself and try to imagine for a moment that you are Jeremy Hunt.
Now, in your new role ensconced behind a desk at the Department for Health, it's not difficult to imagine the huge pressures that are heaped on your shoulders at the moment.
The English NHS is undergoing the worst year in A&E for a decade, with almost a million people waiting over 4 hours, elderly care is in crisis as budgets for social care have been slashed and people are finding it harder to see their GP since the Tories scrapped Labour's 48-hr appointment guarantee.
You've even got senior cabinet members going around telling the press that the top-down health reforms are the Government's biggest mistake – and let's face it, there have been a few.  But given that the reforms cost £3bn, have caused "profound and intense" damage according to the BMA and proven deeply toxic with the public, you can see why NHS reforms top the list.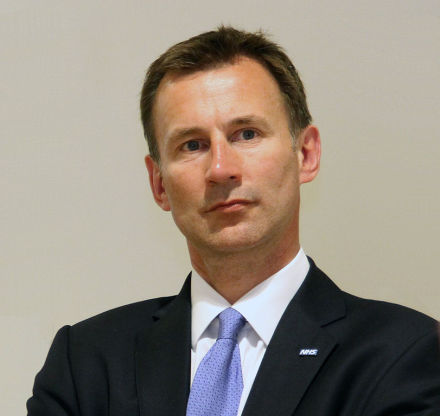 So what do you do if you're Jeremy?  Do you roll your sleeves up and try to turn around the growing crisis in your own department, or do you desperately cast around for a diversion from it?  You only need to pick up this morning's Daily Mail (or indeed yesterday's or tomorrow's or Thursday's) to spot which option Jeremy plumped for.
Following the scurrilous lead set by the Prime Minister, who shamefully described Offa's Dyke' as a border 'between life and death', the Daily Mail has been peddling a series of half-truths and downright lies about the state of the NHS in Wales.  This campaign has diminished any standing they might have left as an objective observer, just as David Cameron destroyed his own as a Prime Minister for the whole of the UK.
Yesterday's attack suggested that there were systemic failings in the quality of care in Welsh Hospitals – despite the fact that only a week ago an independent investigation into just such care found the opposite was the case. Today, the Daily Mail warns, in typically understated terms, of an 'exodus' of patients from Wales to England, prompted, they say, by the differences in cancer care between the two countries. They further allege, this time in direct collaboration with Jeremy Hunt, Minister for Misinformation, that the Welsh Government refuses to investigate their claims and is ducking a comparative study of healthcare in England and Wales.
The truth, of course, does not bear out these claims.
Firstly, it is not true to say, as the paper does, that 15,000 Welsh patients were treated for cancer in England last year. The real number is 2,000, as the Daily Mail/Tories have counted appointments not patients. In fact 16,000 Welsh patients were treated for cancer last year, the majority within Wales, as you would expect. Those who were treated in England are largely patients who live along the populous Welsh border (where 25% of the Welsh population and 5% of the entire English population live) and whose primary hospitals have traditionally been in England. Some will have been treated in England because Wales, with under 3 million people and 17 major hospitals and one specialist cancer centre, does not have specialist clinicians in every field, unlike England with its 60 million population and 250+ hospitals.
Overall, the number of patients from Wales being treated in England is actually falling – but the number of patients crossing the border in the other direction is rising, with over 8,000 English men and women coming to Wales last year, up on previous periods.
Secondly, it is not true that cancer care in Wales is falling behind England.  The reality is that in Wales 87.4% of people start their cancer treatment within 62 days of a risk being flagged by their GP, while in England it's just 84.1% (April to June 2014).  The Secretary of State for Health demeans his office by using groundless scaremongering on cancer in a bid to deflect from his own failings.
Thirdly, it is nonsense to suggest that the Welsh Government has evaded scrutiny on this issue. For a start, the Prime Minister himself has raised it over 30 times in the House of Commons.  But more importantly, Welsh Health Ministers have acted swiftly to institute investigation, review and reform in every instance where allegations of poor or dangerous care have been made.  Furthermore, there is a mandatory review of case notes for every death in Welsh hospitals – a level of scrutiny that does not even exist in England.
Nor does the Welsh Government fear comparative UK wide reviews.  In fact, a detailed independent Nuffield Trust report found that across the UK's four health systems no one country is consistently ahead of or behind the others. Indeed, it found that that the performance gap between England and the rest had narrowed in recent years, with Wales, Scotland and Northern Ireland improving faster.
But the reality is the Tory Party and their cheerleaders at the Daily Mail aren't interested in the facts of this debate.  We all know that you can't trust the Tories with the NHS, now it's clear you can't even trust them to speak the truth about it either.  They have realised that their monumental mismanagement of the NHS, our most prized institution, will come back to bite them in May 2015 and in Wales that can't come soon enough.
Owen Smith is Shadow Secretary of State for Wales
More from LabourList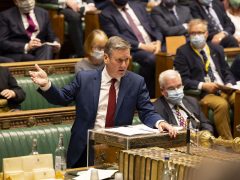 News
Keir Starmer has said the government is now "collapsing" following the resignations of Sajid Javid and Rishi Sunak,…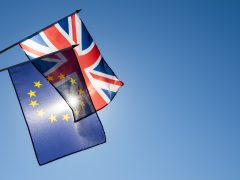 Comment
The six-year anniversary of the Brexit referendum has been marked by a slew of reports and polls on…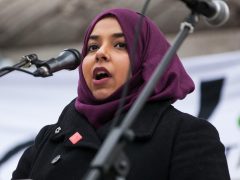 News
Poplar and Limehouse Constituency Labour Party (CLP) has voted for a full selection process amid allegations of a…