A common saying of those in the business of winning elections is that the electorate is never wrong. In the centre, it is the way that we differentiate ourselves from the 'hard left', it's the reason we won three successive General Elections and produced Labour's most successful Prime Minister ever.
But too many people I speak to in politics refuse to accept that how we engage the public doesn't work anymore. We've seen politicians start to question the jeering that goes back-and-forth across the Commons. But until the public sees change they'll believe it's for political gain. We've only just started to scratch the surface of reforming politics to get it fit for purpose.
This scepticism does not stretch to all fields. Recent media controversies about use of charity money hasn't affected public faith, with 32% of the public saying their views towards charities have become more positive in the past three years as opposed to 24% of people saying their views had become more negative. Political parties were once a source of cultural identity for Brits, yet less than 1% of the electorate are now members of one of the main political parties, with membership on a steady decline since World War II. There are more members of the Royal Society for the Protection of Birds than all of Britain's political parties put together. Simply by looking at the way charity donations remain stable even during an economic downturn, there is surely an argument that people aren't apathetic.
Those of us that are engaged in politics would argue that there isn't a distinction between politics and everyday life when confronted with "politics is worthless, has no impact and makes no difference to me". But the general public is making that distinction. Recent polling by YouGov showed that people cared more about the job an MP (55%) did before getting elected than if they were schooled at Eton (38%). The key, Zoe Tyndall from Britain Thinks argues, is to put the issue before party politics – if you can stomach it.
This issue isn't unique to politics, despite public trust in the charity sector almost unaffected, charities face harsh criticism over Chief Executive salaries, banks, businesses, the police and the media are losing trust among the public as scandals and corruption covers the front pages far too frequently. Equality is something that even lots of Tories agree with now – and The Wolf of Wall Street, covering up rape statistics, Murdoch phone-hacking days have to be put behind us if the public is to regain any trust in our institutions.
A more engaged electorate leads to better governments, and not only that, gives us a better chance of winning as we reclaim the centreground. The electorate is sending us a message and we're ignoring it in favour of the thrill of centralised machine politics. That way of doing politics has an ever-nearing shelf life, but if we successfully own new forms of political engagement – I've got some ideas about how this could happen; I'm sure many others do too – then we could be landsliding our way back to No. 10.
More from LabourList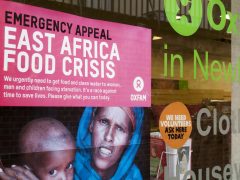 Comment
Someone in East Africa dies of hunger every 48 seconds. This is the result of the imperfect storm…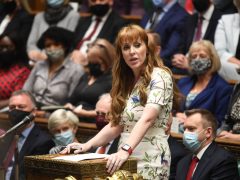 News
Angela Rayner has accused Boris Johnson of "watering down the rules to save his own skin" after the…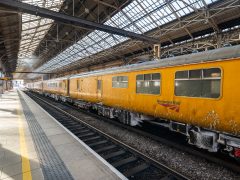 Comment
Network Rail, the company that owns and maintains Britain's railway infrastructure, has recently announced plans to cut over…