Sadiq Khan has laid out Labour's offer to voters considering backing the Green Party next year. In an article for the Independent, Khan, who heads up Labour's Green Party Strategy Unit, seems to give the Greens both carrot and stick – he sets out positive reasons for voting Labour, but warns that splitting the progressive vote will put David Cameron back in Downing Street.
"Like it or not, under the first-past-the-post system, every vote for the Green Party only makes it one vote easier for the Conservatives to win the election. It splits the progressive vote in many constituencies, and means that Tory candidates can win, despite a clear progressive majority opposed to them. Voting for the Green Party next year will only make it more likely that David Cameron will stay on as Prime Minister."
It carries more than just "don't vote Green" message, though. Much of the article revisits the positioning Ed Miliband sought during his leadership campaign in 2010, when Khan was his campaign manager. Khan highlights Miliband's anti-Iraq war stance, as well as his concerns on the environment and civil liberties. Labour's Commons votes on intervention in Syria and recognising Palestinian statehood are also mentioned in an effort to show how much the Party has moved on foreign policy.
Is this a sign that Labour are going to be taking the threat from the Greens more seriously in the coming months? Since Khan took on the role as chair of Labour's Greens strategy a month ago, there has been little noise on the issue: in the meantime, the Green Party has consistently outpolled the Lib Dems and secured four times as many votes than them in the Rochester and Strood by-election. YouGov polling last week showed that the Green Party have a higher potential support base than both UKIP and the Liberal Democrats, with 24% of people saying they would vote Green if they thought the party could win in their constituency.
Many have touted the possibility of a insurgent "UKIP of the left" party causing problems for Labour, and if they can secure a heightened media presence and get Natalie Bennett onto a leader's debate, the Greens certainly seem the most likely vehicle for this.
However, they do face problems. The decision by their sole MP, Caroline Lucas, to stand down as leader may have been a clever move designed to avoid becoming a one-person machine like Nigel Farage and UKIP, but her replacement Natalie Bennett is a less capable media performer. They also have a far more competition: the left is dotted with disparate small parties with similar policies. Moving on the same ground as the Greens will be new outfit Left Unity, the National Health Action (NHA) Party, as well as more localised parties such as People Before Profit, who could all stint the Greens' growth.
But will that be enough to stop them hurting Labour?
More from LabourList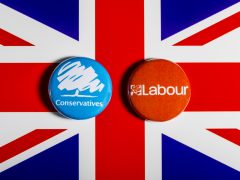 Comment
If you listen to some commentators, you'd think Labour are now destined to be the largest party in…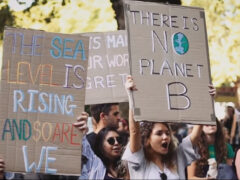 Comment
If the past two years have taught us anything, it is that there is still a lot of…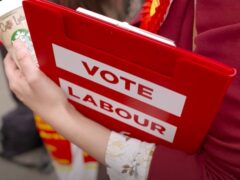 News
Aspiring Labour MPs can now apply for selection in all remaining seats without prospective parliamentary candidates, with the…