There are a couple of very basic facts that underpin Scottish politics at the moment. Simply put, people are fed up and they're angry.
They're fed up of business as usual in politics and of a system that means they work hard for very little while those who already have the most get more. They're angry with a political establishment that's seen as out of touch and just not listening as people on the ground struggle.
The question we have to ask ourselves as Scottish Labour is: 'what are we going to do about it?' Because while our country has been politically energised by the debate about our future, it's not been energised by Labour.
That's why I joined the race to become Scottish Labour's Deputy Leader a few weeks ago.
We need big change and we need it quickly – our response to an electorate that's not quietly sat asking for change, but jumping up and down demanding it – cannot be to stick our heads in the sand and carry on as normal. That means change for Scottish Labour and a policy agenda that reflects the reality of every day life here. If we get these things, we can win in 2015 and 2016.
There's plenty of doom and gloom if you pick up the papers, but just last week a poll of SNP voters showed that Labour can reclaim the ground we've lost, winning back up to 37% support – maybe even getting back to first place – if we get it right on policy. That means choosing candidates who aren't just about better marketing but about better policies and a rejection of a Tory austerity programme that people in Scotland don't want, need or believe in.
The public want a living wage, not a minimum wage that barely allows people to scrape by. They want publicly owned services and an end to Trident. They'd vote for more funded childcare – not just an arbitrary cap on costs – and when I surveyed women in the Scottish Labour Party they told me that's what they want too.
Here's the good news: Labour has an opportunity now because the policies people want are real Labour policies.
So let's hold our hands up and say we didn't do enough on housing or wages when we had the chance. But then get up off the mat, stop messing about and show what we're going to do now. That means building and maintaining new council houses, schools and hospitals – all things we can fund when we scrap Trident – and a new focus on green growth that brings with it secure, well paid jobs alongside stronger rights at work that are enshrined in law.
A decent job that pays well and rights when you're there, somewhere safe and affordable to live and public services you can rely on when you need them – that's really not a lot to ask.
Labour can win in Scotland but first it needs to change for Scotland. A vote for me in the Deputy Leadership will set us down that path. Will you join me?
More from LabourList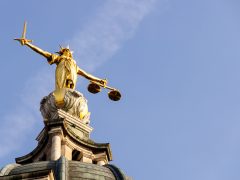 News
Labour has told the government that "rape victims cannot be left to wait decades for action" after official…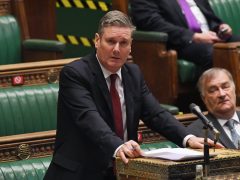 News
Keir Starmer is set to lose another of his closest aides as it has been confirmed that Chris…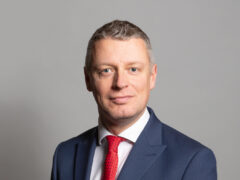 Comment
Extreme weather happening more often is an urgent sign that all is not well with our planet. We…