We live a country blighted by a form of "social apartheid". Strong words. But not mine, and not from the lips of a fellow pro-state school campaigner.
No. This was the considered view of Sir Anthony Seldon, outgoing head teacher of Wellington College, one of the country's most illustrious private schools, observing the education landscape recently from his position at its pinnacle.
And he is right. After a decade or more of successive governments talking the talk on fairness, equality and social mobility, we still have one of the most segregated school systems in the world.
It doesn't matter how much state schools narrow gaps in attainment between children from different social backgrounds. The fee paying schools will always be able to sail ahead into the distance, offering ever more lavish facilities, smaller classes and a fast track to the elite universities to their highly selected pupils. And all without being held to account in any meaningful way for their impact on, or contribution to, the wider community.
But that might be about to change. Shadow Education Secretary Tristram Hunt's announcement today that Labour would withhold business rate relief from fee-paying schools that aren't able to demonstrate effective partnerships with the state sector is a significant move.
No doubt it will attract criticism from all sides. The private schools will argue that is an unacceptable level of state interference, some on the left will claim that it doesn't go far enough and that abolition of charitable status or even of private schools themselves would be preferable.
I have sympathy with the latter view. If we weren't starting from here, no one in their right mind would devise a school system in which parents who can afford to pay £12,000 per year per child for a day school place, and upwards of £27000 for a boarding place, would be able to buy their children this sort of privileged elite education.
However the realpolitik is that we live in a society whose upper echelons and media are still dominated by people who went to private schools and/or use them for their own children. Any more radical reform would probably prove too great a political time and energy trap, though it is worth noting that the route to Finland's current stellar role on the world education stage started with abolition of selection and of fee paying schools.
Unpicking charitable status is also trickier than many might suppose. A tortuous legal battle between the independent schools and the Charity Commission over the last few years has left the issue of what constitutes public benefit unhelpfully vague.
So bypassing the Charity Commission altogether and using a mixture of rigorous accountability to ascertain eligibility for tax breaks is a less obvious, neater and easier to implement solution.
But the key to this policy's success lies in the nature of the partnerships. It might come as a shock to some in the private sector but there are many things the state sector does superbly well, if not better, than its more affluent neighbours; inspiring innovative teaching, understanding how to deal with a complex range of abilities and needs, finding creative and principled solutions to inclusion -just to name a few.
And the private schools often have superb facilities for enrichment and extra curricular activities, teachers in shortage or specialist subjects and expertise in smoothing access to certain universities.
So these partnerships could be real reciprocal arrangements that go beyond what the Chief Schools Inspector Sir Michael Wilshaw recently dubbed "crumbs from the rich man's table". They should certainly exclude the standard private school response of offering more scholarships and bursaries.
Creaming off able aspirant pupils from the state sector does nothing to benefit the wider community of schools. Nor does it chip away at the social apartheid to which Seldon referred. Encouraging private schools to sit round the table with their local state schools, to understand where needs, strengths and weaknesses lie while encouraging children from across the education divide to mix, just might.
Fiona Millar is a writer, journalist, school governor and campaigner of education issues
More from LabourList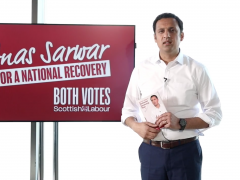 News
Scottish Labour leader Anas Sarwar has warned the 'Progressive Britain' conference today that his party's performance on May…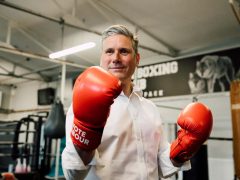 News
Keir Starmer has declared that Labour must "change our party to change Britain" and made the case that…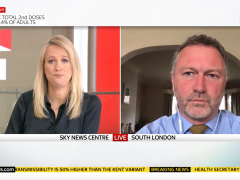 Video
Sophy Ridge on Sunday Shadow Communities and Local Government Secretary Steve Reed backed the easing of Covid restrictions…