On 19 November, I was at a meeting at the German Embassy with the head of the German Savings Banks Group, Sparkassen, Georg Fahrenschon. Herr Fahrenschon told us that local savings banks were the biggest single driver of economic resilience through the global financial crisis and in the recovery since. This was because of their support for small businesses, which are the backbone of the German economy.
In the US, the economic recovery has been far stronger and more sustained than in the UK and as in Germany it has been driven by small businesses backed by community banks. The US has of course also put significant resources into its economy after the crash and these have been channelled through the community banks and into the economy. In Germany, there are funds for investment in businesses and these can be accessed through the network of local banks in addition to day to day lending. We do not have an equivalent of the savings banks of Germany or the community banks in the US. Yet our small businesses are also responsible for a large part of our economy. Many of my constituents run small businesses but have given up trying to get funds from the banks even though they still want to expand their businesses. The Federation of Small Business wants greater competition and choice in banking to help its members and flagship government schemes like Project Merlin and Credit Easing simply have not delivered funds to small businesses. So the time has come for a new approach.
Herr Fahrenschon told his audience that German savings banks understand their local areas and their customers because they are local. They only operate in their local area and are held to account on the performance of the economy in the area where they lend not on how much they lend. Many small businesses in Germany are family run and have been for several generations. They want to borrow money but want to maintain ownership and control, so borrowing from a local savings bank makes sense for them. And of course there are many similarities here, which is why efforts to sell the benefits of equity financing are often unpopular with business owners.
Vince Cable told me that the growth of challenger banks was helping small businesses, when I asked him about this in the House of Commons. And there is nothing wrong with challenger banks. But the danger of having new national banks is that the same remoteness that afflicts the big banks will continue, the same lack of understanding of a local area will mean the same outcomes when it comes to support for small businesses or rather the lack of support.
There are examples of good practice in the UK. Cumberland Building Society runs a full banking service and only operates within its region. In Hampshire, efforts are being made to capitalise a regional bank with local authorities and universities among those contributing. Meanwhile, the Merseyside Special Investment Fund lends money to some of those shunned by the banks. But Building Societies are not banks and leaving it to local authorities and universities who have had their budgets slashed is hardly going to produce a network of regional banks. And MSIF is not a bank even though it is a regional institution doing excellent work. As Herr Fahrenschon told us, having a network means that banks in different parts of the country can also support each other. Small local banks can do their work in their communities safe in the knowledge that they have backing from partners around the country.
We used to have safe, steady, reliable banks that understood their customers and worked in their communities. Then in 1987 came the Big Bang and the distinction between retail and investment banking was removed by Margaret Thatcher's government. By setting up a network of regional banks, learning from Germany and from the US, we can give businesses what they need and re-establish a far more trusted form of banking. Herr Fahrenschon told me that the savings banks in Germany had 6 months to set up in East Germany after the fall of the Berlin Wall. Yet even in such a short time, they managed to do so right across the country. It is clear from the way that our economy is going that small business is crucial to reversing the decline in living standards which affects the majority in this country and if we learn from successful economies like Germany and America. But small businesses need the right kind of support and that support is simply not available for enough of our small businesses. Regional banks appear to be a crucial ingredient in giving small businesses what they need to deliver so we should be making a determined effort to set up a network of such banks. After all if it was possible to set up a regional banking system in East Germany, it must be possible to do so here.
Bill Esterson is the Labour MP for Sefton Central and a former small business owner
More from LabourList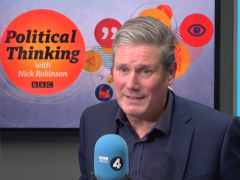 News
Keir Starmer has told Nick Robinson on his 'Political Thinking' podcast that he has not spoken to Jeremy…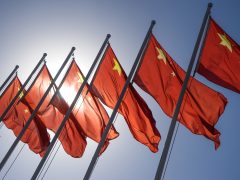 Comment
A recent report by the Labour Foreign Policy Group aims to outline a 'progressive' approach towards China, with…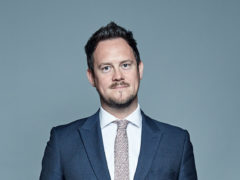 Comment
Gurkhas have served in Her Majesty's armed forces for more than 200 years. They have made an outstanding…