Living Wage Week has allowed us to view some great progress on the living wage – a new higher rate, over 1000 businesses UK wide now committed to be living wage in employers with around 60  based in Scotland.
In the run up to living wage week we saw the world of football get involved with a petition signed by thousands of fans (including me)  urging Celtic to become the first senior football club in the UK to pay the living wage before Hearts hit the back of the net by beating them to it.
However, it is vital that politicians and campaigners do not rest on their laurels.
Scotland has a good track record on the living wage, especially in the public sector.Yet what use is a civil servant on a salary band far above the living wage being guaranteed the higher rate, when cleaners whose jobs are outsourced to private companies are not?
That is why Scottish Labour proposed extending the living wage to workers on public contracts – to deliver a pay rise to low paid staff.
Unfortunately, the SNP voted against the living wage. They worked hand in glove with the Tories to block a pay rise for low paid staff in public contracts. They were wrong to do so. They blamed the EU – I suppose it's always the fault of some Union – but since then we have seen the very Westminster departments the SNP are so keen to criticise commit to their subcontractors receiving the living wage.
Scottish Labour backed extending the living wage in public contracts not only because it made economic sense and was the social and moral right thing to do, but because it meant extending the living wage to where it needs to be – the private sector.
Unfortunately, too many employers still do not see the benefits of paying the living wage, despite research that shows that absenteeism and staff turnover go down whilst performance and morale go up.
We know that hundreds of thousands of Scots are still living in working poverty. We know what sort of jobs they are doing. We know that the problem is a combination of lower wages and insecurity of hours. So the question is, what are we doing about it?
The SNP aren't standing up for low paid workers. If they lobbied businesses for better wages as strongly as they did for independence we might see a fairer, better Scotland.
Scottish Labour will deliver for low paid workers by taking advantage of having a strong Scottish Parliament within a larger UK.
We will:
Establish a Living Wage Unit to promote the living wage in the private sector.
Establish a National Living Wage Strategy to be laid before Holyrood
Extend the living wage to public contracts
Make work pay contracts which will see a £1,000 rebate to companies who pay the living wage
Increase the minimum wage to £8 by 2020
Ban the use of exploitative zero hours contracts
Scottish Labour is at our best when we are fighting for social and economic justice. We can show the people of Scotland what happens when a party truly stands up for the low paid and delivers workers a better deal rather than argue about the constitution.
James Kelly is the MSP for Rutherglen and Scottish Labour Shadow Cabinet Secretary for Infrastructure, Investment and Cities
More from LabourList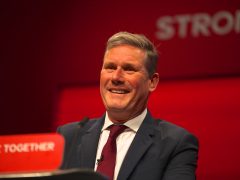 Daily email
Since becoming Labour leader, Keir Starmer has made consistent efforts to show that he is not Jeremy Corbyn…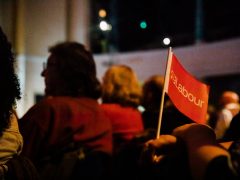 News
New guidance issued by Labour for selecting parliamentary candidates ahead of the next general election is set to…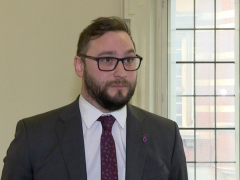 News
Christian Wakeford today defected from the Conservatives to the Labour Party. Some have wondered whether his politics fit…