The choice of the next leader of the Scottish Labour Party is clearly one for Scots alone. Scottish working people, including the 165,000 members of Unite Scotland will make their own decision as to who best can haul the Party back from the brink.
But the decision made will resonate almost as much south of the border as north of it. Because there can be little prospect of electing the Labour government all of Britain desperately needs without a turnaround in Labour's fortunes in Scotland.
If present opinion polls bear any relation to reality, Labour faces the loss of perhaps dozens of Scottish seats. Without those MPs, the struggle to evict the Tory-Lib Dem coalition, and elect a majority Labour government starts to look hideously difficult.
So the election in Scotland matters to all of us. That is why I am delighted that Unite Scotland has decided to back Neil Findlay MSP. He has the commitment to social justice and a progressive agenda essential to reconnect Labour with what were its natural supporters among working-class communities across Scotland.
Neil will make a positive case for an agenda that moves Labour on from the defeat and divisions of the recent past. He will use the growing powers of a Scottish Parliament to tackle poverty, unemployment and social exclusion, while preserving the NHS.
But it is also essential that the other leading candidate, Jim Murphy MP, does not seize the reins in Scotland. This is partly because he is a Westminster politician, and Unite members and many others have clearly expressed the view that Scottish Labour needs to be led from Holyrood by an MSP untainted by the expenses' scandal which so undermined faith in London politicians.
But even more importantly, Murphy is the candidate of the past and the candidate of division. He is an advocate – and, let me acknowledge, a powerful and committed advocate – for the policies which have led Scottish Labour to its present pass. His victory would be all the SNP's Christmases come at once.
He supports austerity and "economic credibility" with the City of London. He was a strong backer of the disastrous Iraq War, and made it clear he would have liked to see military action against Syria last year. He backs extending privatisation in the public services. He is a pioneer of tuition fees for students.
At a time when Scottish Labour desperately needs to reconnect with its social democratic roots, he is the candidate of a reheated Blairism which in my view will be a sentence of political death for many Scottish Labour MPs, and for the prospect of a Labour victory next May.
There is absolutely no future in a politics which aims to put Labour to the right of the SNP in Scotland.
The bankers' crash of 2008 put an end to New Labour's City-first economic model. Working people across Scotland are among those who have paid the price for that failure, and for the imbalances in our economy which the New Labour model has left behind. I read and hear nothing which suggests that Jim has learned any lessons from that.
After the referendum, Labour in Scotland obviously needs to pull together and end the factionalism that has bedevilled it. That is beyond Jim Murphy's skill set. While many of those who supported David Miliband for Labour leader have reconciled themselves to his defeat, I have never had the sense that Jim is among them.
All the working people of Britain need a Labour government come next May. Ed Miliband offers that prospect, which is why the media is mobilising against him in such a frenzied fashion. He will put social justice at the heart of governance, and Neil Findlay in Scotland would work with the grain of that agenda.
Len McCluskey is the General Secretary of Unite
More from LabourList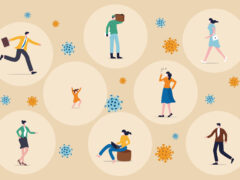 Comment
Labour councils and councillors across the country are doing all they can to focus on protecting their communities…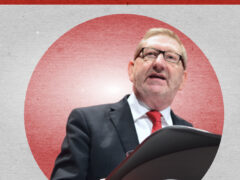 Comment
When I described the Chancellor's package of measures to support millions of UK workers to fend of economic…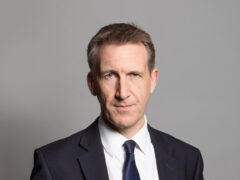 Comment
In the space of a fortnight, social, economic and political life in the UK has become unrecognisable. Our…