Jim Murphy will officially launch his campaign for the Scottish Labour leadership with a speech in Edinburgh today. He will focus on the Party's failure to listen to the public, leading to subsequent defeats in 2007 and 2011.
Murphy will use the experiences from his 100 towns tour, where he spent 100 days going around Scotland holding street meetings to campaign for a No vote this summer, to talk about the appetite for change around the country.
"I want to apologise because twice Scots have said they didn't think we were good enough to govern in Scotland – in 2007 and 2011.
"We didn't listen to them. That has to change."
However, the contender does not go so far as to lay the blame with previous Scottish Labour leaders, praising them as "proud and passionate servants of our party and our country." And he highlights that, despite poor performances in Holyrood election, Scottish Labour have continued to perform well in both Westminster and local elections (although recent polling shows that may be changing). It is not Labour ideals that have been rejected, he says, "it's our vision for Scotland – or more truthfully our lack of vision."
Murphy's campaign has kicked off with a high media profile, with a positive profile in yesterday's Guardian and several television interviews, and is the bookies' favourite to win the contest. Today, he becomes the first candidate to make a major speech on the campaign. Neil Findlay, meanwhile, became the first candidate to win a trade union endorsement yesterday, with ASLEF throwing their support behind him.
Nominations from elected representatives opened yesterday, so expect to see a flurry of MSPs, MPs and MEPs make their preferences known in the coming days.
UPDATE: Unite union have responded to the speech, saying they would like to hear more policy from Murphy. Pat Rafferty, the Scottish Secretary of the union, said:
"Mr Murphy needs to put away his Irn Bru crate and start setting out what he stands for.
"This is an election about who can best deliver for working and community Scotland.
"We sincerely hope it will not be much longer before Jim Murphy tells us what policies he is promoting.
"Unite's members want to know what he will do to reverse falling wages, attack poverty and defend our services. What matters is, whoever succeeds, what he or she will do in power.
"Unite's representative members will soon decide who to nominate on behalf of our union. On the basis of this speech, it is extremely difficult for them to find much to find hope that Jim Murphy is offering the genuine, positive change in Scottish Labour they seek.
"We urge him to use the coming days and weeks to give Labour voters much more substance to go on."
More from LabourList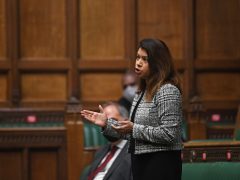 News
Labour will launch a programme of engagement events to talk to families about education and childcare services as…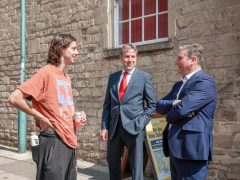 News
Keir Starmer is making a "jobs promise" to young people as part of wider proposals to "boost employment…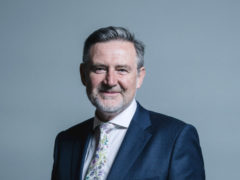 Comment
We saw the government this week announce a new target to cut CO2 emissions by 78% by 2035.…