My old friend Tom Watson first introduced me to Joseph Strick's brilliant film 'The Hecklers' a compilation of footage from the 1966 General Election campaign where big names like Harold Wilson, Edward Heath and Jim Callaghan address public meetings. As Tom say its 'electric stuff to watch'.
Mass public meetings, evening after evening in election campaigns are probably a thing of the past. Yet my 20 years' experience campaigning for the Labour Party has taught me however there's still a massive appetite for passionate political discussion and debate in the communities we seek to represent.
2015 General Election will be 6 months today. To win that election, we need to be part of those passionate political discussions going on tonight, tomorrow night and over the coming weeks in every community.
Over the last few months my fellow Campaign Deputy Gloria de Piero and have been toured the country with our 'Labour Express' campaign team engaging doorstep by doorstep in those discussions.
And as well as knocking on doors, we've also been listening to people and talking about the issues that matter to them. In Hove we met local mums working with the brilliant Parliamentary candidate Peter Kyle to improve their children's play area. In Harlow we joined forces with the fabulous Suzy Stride campaigning with the local community for safer street lighting. And in Rochester our great by-election candidate Naushabah Khan introduced us to sixth form students all keen to talk about their future in what they rightly see as a hopeless economy.
This week I was so pleased that our new Vice Chair for the General Election campaign, Lucy Powell said she wants us all out of Westminster and across the country campaigning. That's exactly right and I couldn't agree more.
Already our MPs, PPCs, Labour activists and union members have spoken directly to 4 million voters this year. I pay tribute to everyone who has worked so hard on the #labourdoorstep so far. What's more TULO members have been campaigning on the Tories disastrous changes to the NHS and leading campaigning against UKIP. Progess' 'Three Seats Challenge' hit squad goes from strength to strength. Meanwhile this weekend in Manchester I'll be with Labour Students as they launch their #teamfighback offensive building on their already impressive levels of student campaigning in target seats
But let's be under no illusions. The Tories won't give up without a fight. They might have haemorrhaged activists but they are pouring glossy leaflets and direct mails into the battleground seats almost on a daily basis.
They have bags of big money which we simply can't match.
But our members can beat them on the ground.
I have always thought this next election will be close but we'll win in our 106 target key seats street by street, door by door, conversation by conversation.
Tomorrow with 6 months to go I'll be helping James Frith in Bury North – an absolute key target seat. Over the next few weeks our #LabourExpress will be in target seats across London, Yorkshire, Wales, the East Midlands with more dates in the pipeline too.
So why not join me – if not tomorrow then on a future #LabourExpress campaign day? You can sign up here.
So we've got just 6 months, it's not long. I know we can win this but only with your help now!
Jonathan Ashworth is MP for Leicester South and General Election Campaign Deputy
More from LabourList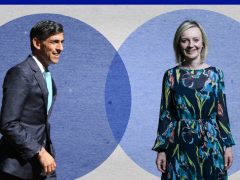 Comment
Rishi Sunak and Liz Truss have now gone head to head in six hustings with Tory members in…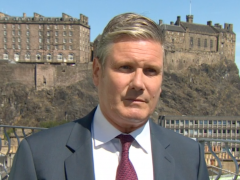 News
Keir Starmer has said that he will set out a "comprehensive set of proposals" to combat the cost-of-living…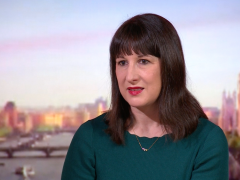 News
Rachel Reeves has urged the Tory leadership candidates to "stop playing to the gallery" and come up with…