Minutes after the formal result of the Scottish referendum, David Cameron opportunistically sought to gain political advantage by turning the debate into out about "English Votes for English Laws". The tactic was low-politics, but it has gained some traction in recent months as Labour sought an adequate response.
Today, part of Labour's answer to EVEL has begun to emerge, with Shadow DCLG Secretary Hilary Benn and Shadow Justice Secretary Sadiq Khan backing plans for an English MPs-only committee stage for England-only bills. In a piece for PoliticsHome, they argue that the proposal (which was first floated in the McKay report) would be a "sensible reform" that if "done in the right way" would "enable English MPs to have greater scrutiny over legislation that only affects England".
Benn and Khan argue that such reforms "must now be considered as part of the constitutional convention process" (which is Ed Miliband's proposal to resolve all issues around the constitution post-election).
However, they're still pushing back hard against Tory EVEL plans, saying that they could "inadvertently undermine the union of nations that is the United Kingdom". In particular it's the partisan process that they're critical of, attacking "Hasty proposals, drawn up in a secret Whitehall committee chaired by a former Tory leader, as David Cameron is doing, is not the right way to go about it".
Still, it's clear that the Labour leadership have decided they need to start closing off the EVEL issue. This announcement is unlikely to do that on its own – will there be more to come?
More from LabourList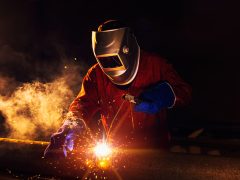 News
The UK government is failing to keep up with its European counterparts in efforts to decarbonise the steel…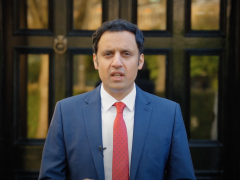 News
Anas Sarwar has called for emergency legislation to be put forward in the Scottish parliament in response to…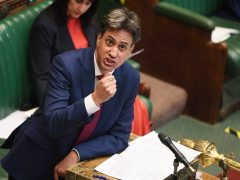 News
Ed Miliband has accused the Conservative leadership candidates of "infighting" and being "more focused on playing politics" than…