Jim Murphy's election victory today was pretty much as good a result as he could have hoped for. A first round victory – not needing anyone's second preferences – he won both the Parliamentarians and members sections comprehensively with around twice the votes received by Neil Findlay. And whilst he was defeated in the affiliates section (as expected) the gap between Murphy and Findlay was not as wide as most had predicted.
Most commentators suggested in recent days that the race would prove to be a close one. In the end, Murphy's victory by almost 20 points in the electoral college (an electoral college I assume he'll now attempt to remove) was clear cut.
Yet as I wrote earlier this week, the new Scottish labour leader faces a huge challenge in the next few months to get the party back even playing on the same field as the SNP – nevermind winning elections. Here are five challenges that Murphy will have to overcome:
1. Who is the electorate and what's the offer? – Right now, who Labour's target audience – and base – should be is a source of real debate within the Scottish Labour Party. Some in the party (including some close to Murphy) argue that Labour's target audience should be largely made up of the 55% of Scottish voters who rejected Salmond's overtures to divide the UK. Yet of course that 55% includes Tories, UKIPpers, Lib Dems and other voters who would never vote Labour. Other in the party argue that rebuilding the Labour coalition of the past – many of whom are now firmly in the Independence and SNP camps – should be the party's aim. Yet if someone is irreconcilably convinced after years of debate that Scotland should be independent, why could, would or should they vote for a party that believes in the Union? It's a conundrum. Murphy reached out to Yes voters in his speech this morning, but it will be actions rather than words which matter. The old "Only Labour can beat the Tories" line has diminishing returns in Scotland – will Murphy be willing to adopt a radical (radically different from UK Labour) offer for Scotland? To win, some form of differentiation will likely be needed.
2. Acknowledge your negatives – Scottish Labour needs to acknowledge the negative perceptions that people have of it – but so does its new leader. The impression many Scottish voters have of the party is that it's high-handed, aloof, distant and – although it's painful to say – a bit right-wing. Whilst the SNP attack line of Labour being "Red Tories" is nonsense, it doesn't mean it's a line that has no traction on the doorstep. After years of neglect, many "safe" Labour areas have turned against the party because they feel like Labour – in Holyrood as well as in Westminster – doesn't care about or listen to them. Murphy meanwhile will need to accept that many people he needs to get onside have negative perceptions of him too – and they're not just about policy (like his support for Trident) either. There was a quite remarkable line in the Guardian overnight that "his camp have been surprised by how divisive their candidate is in some quarters". Now that's remarkable for two reasons – that a campaign would admit their candidate is divisive and that it's a surprise to anyone working with Murphy that some people find him divisive. His successful career has often been built on confrontation – a trait that can yield real results but which also by necessity creates enemies and enmity, that's why Murphy should seek to…
3. Unite the party and use all of its talents – Murphy's victory was clear, but Neil Findlay still emerged as a serious and credible standard-bearer for the Left of the Labour Party in Scotland. Some Scottish Labour figures sympathetic to Findlay's campaign have already grown concerned that he could lose his Shadow Cabinet portfolio under Murphy's leadership in the predicted upcoming reshuffle. That would be a mistake, as clearly Findlay is more experienced and deserving of a key campaigning role for the party in the years to come than he was previously. By using the best of the party's talents – "a team of all our talents" as Murphy said this morning – he'll give Scottish Labour the best chance of coming together and winning power in the years to come. That means using the skills of the defeated candidates and their supporters to ensure that Scottish Labour's best and brightest are given due prominence, profile and responsibility. And at the same time, he could also do with building some bridges to the vast majority of unions who didn't back him in the contest. Their support – political, organisational and financial – will be needed in the next five months, but at present relations between the new leader and the party's biggest affiliates are somewhere between frosty and arctic.
4. Get organised – there's little sense that Scottish Labour (with a fraction of the SNP's money or members) is a particularly well run organisation. It's understaffed, under-resourced and under-skilled. It does not always have the feel of a serious political party ready to run a nation of over five million people. So Scottish Labour needs to be better funded (both with money from the central party pot and far better fundraising in Scotland), better resourced (with not only more staff but also the best and most experienced staff that can be found) and better organised in terms of political activity and organisational prowess. Scottish Labour may not be a "branch office", but it looks to be some way from a command centre. Getting a new General Secretary to sort out a flawed infrastructure would be a good start.
5. Become an MSP – this should be the simplest task on Murphy's to do list, but it isn't. Jim Murphy is currently an MP in Westminster, but he needs to become a member of the Holyrood Parliament. In normal times that might mean an MSP standing down and allowing Murphy to replace them in a by-election. Yet in the current political climate that could end in disaster (imagine SNP members and money flooding into a seat with the explicit intention of beating Labour's new leader, attempting to land a knockout blow). So Murphy probably won't get to Holyrood in 2016. So will he stand again as an MP in 2015? He's not yet clarified that. Fortunately in Kezia Dugdale he has a new deputy who is more than capable of standing up to Nicola Sturgeon in the Scottish Parliament – and indeed Salmond spent time as SNP leader outside of Holyrood – but it's still imperative that he finds his way into Holyrood with all due haste. There's much to do, after all…
More from LabourList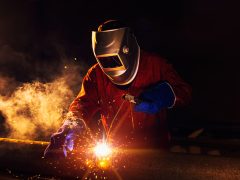 News
The UK government is failing to keep up with its European counterparts in efforts to decarbonise the steel…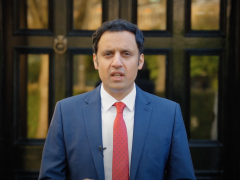 News
Anas Sarwar has called for emergency legislation to be put forward in the Scottish parliament in response to…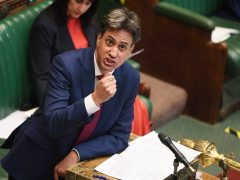 News
Ed Miliband has accused the Conservative leadership candidates of "infighting" and being "more focused on playing politics" than…