Along with the rest of the country, I was appalled by the case of a 16 year-old girl with mental illness held in a police cell recently because there were no NHS beds available for her. This young woman's case was not unique, she was one of the thousands of vulnerable people who were left locked up this year because there was nowhere safe for them to go.
When pressed in the House of Commons by Labour's shadow health secretary Andy Burnham, the health secretary Jeremy Hunt claimed it was all down to 'poor communication on the ground.' Yet it is obvious that the issue runs deeper than 'poor communications.' Instead, as Devon's NHS bosses and top police officers warned, there is a deep-seated failure in the system, with hundreds of the most vulnerable patients left without safe, adequate accommodation.
Earlier this year the Care Quality Commission (CQC) found that too many safe places for people with mental illness are turning them away, or making them wait for very long times. A quarter of those responding told the CQC that they did not believe there was adequate provision of safe spaces in their area.
Last month the Health Select Committee reported that children's and young people's safety was being compromised by 'major problems with access to inpatient mental health services'. The committee went on to catalogue a series of government failures including cuts to early intervention services, increased waiting times and 'unacceptable variation' in quality of services across the country.
The report also condemned the use of section 136 of the Mental Health Act to incarcerate children and young people in police cells, and demanded that this practice be eradicated.
You might think that such a damning report after four-and-a-half years in office would send ministers into a flurry of activity to fix the problem. You might even have hoped for ministers to take responsibility for the shambles on their watch. Not a bit of it. Health ministers responding with a combination of 'not me, gov' and breath-taking complacency.
Only last week did the Home Secretary claim, under huge public pressure, that she will end the scandal of holding teenagers with mental illness in police cells. I welcome Theresa May's announcement, but we will see if it materialises in practice. This is not the first time that we have heard promises from the Government on mental health, many of which have failed to happen as services have deteriorated.
So how is the government getting it so wrong?
The problem is not an absence of warm words from ministers. In June 2013 Minister Norman Lamb told the Royal College of Psychiatrists:  'Achieving parity of esteem between physical and mental health has long been a personal priority of mine, and something which I take every opportunity to promote in government. We must ensure that this is more than just rhetoric.' Yet for too many families facing long waits or a lack of clear information, rhetoric is all they get.
The reason mental health services are struggling in so many areas is that they are being cut deeper than physical health services within the NHS, at the very time demand is growing. Mentalhealth funding has gone down for the first time in a decade. Mental health services have been cut by 20% more than other NHS services this year and Mental Health Trusts have lost £250 million of their funding since 2012.
Ed Miliband was the first major party leader to make a speech focussing on mental health services, and I'm glad a Labour government led by him will place mental health at the top of the agenda. Labour's vision for the National Health Service is a service which delivers 'whole person care'. This means a step-change away from the fragmented delivery of services currently on offer. It means an integration of mental health physical health social care services, based on the needs of the individual, not based around institutions.
We intend to make patients' access to 'talking therapies' a legal right in a newly rewritten NHS constitution.  Labour will recruit 20,000 more nurses, including mental health specialist nurses, paid for by the mansion tax, closing tax loop holes and a levy on tobacco companies.
One child locked in a police cell is one too many. No family should face such a situation. Labour will ensure that this cruel practice is genuinely ended. Surely in a modern country, we can create a system of child and adolescent mental health services which helps, not hinders the treatment and recovery for vulnerable young people.
Luciana Berger is the Shadow Minister for Public Health
More from LabourList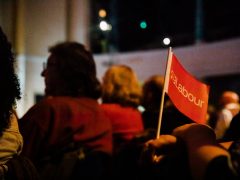 News
New guidance issued by Labour for selecting parliamentary candidates ahead of the next general election is set to…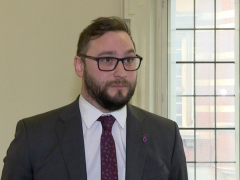 News
Christian Wakeford today defected from the Conservatives to the Labour Party. Some have wondered whether his politics fit…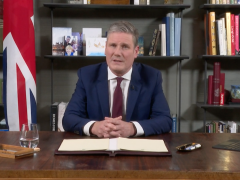 News
Keir Starmer has used a party political broadcast this evening to urge the public to "call time" on…