Tomorrow, negotiations begin in New York to agree the Sustainable Development Goals, the SDGs, which will be agreed at the United Nations in September. They will set the global development agenda for the next fifteen years and will define a collective approach to solving the world's most difficult problems.
And climate change negotiations which end in December are our last best chance to ensure temperatures do not rise more than 2 degrees.
Development is in the Labour Party's DNA. Despite the Coalition Agreement promising to legislate, the Bill to ensure 0.7% of Gross National Income is spent on aid only passed because more Labour MPs than Coalition MPs voted it through. We are the only party with the values, vision and courage to ensure that taxpayers' generous contributions are well spent.
Fifteen years ago the Labour government worked with other governments on the Millennium Development Goals. They have driven enormous progress: 17 thousand fewer children die every day and nine out of ten children in developing regions attend primary school. And with Ed Miliband as Secretary of State for energy, the UK became the first country in the world to put into a law a target to reduce carbon emissions.
But huge challenges remain. More than a billion people still live on less than $1.25 a day. Survivors of Rwanda's genocide and the Democratic Republic of Congo's brutal civil war told me the scale of the problems they still endure: sexual violence, the legacy of HIV, the children born of rape. And agreement on carbon emissions has remained out of reach.
A Labour government would engage fully with the EU and the UN to ensure the SDGs focus on extreme poverty and growing levels of inequality. Inequality matters. It drives social division, undermines economies and leaves people helpless and isolated.
We would prioritise three areas of inequality in those SDG negotiations: universal health coverage, climate change and human rights.
Universal health coverage is a global public good. It tackles inequality – wealth no longer dictates who gets treated and who does not, who lives and who dies. A strong health system also builds resilience against diseases, such as Ebola. As the party of the NHS we want others to enjoy the protections that we take for granted.
Government ministers have blocked the inclusion of universal health coverage in the SDGs. And David Cameron has undermined progress by supporting private health provision in developing countries. In India, the UK Government subsidised a private diabetes hospital which only caters for the better off.
There is a clear link between climate change and development. Eradicating poverty is only possible if we tackle climate change as well. The progress of the last 15 years in the tackling poverty, improving health, food security and access to sanitation could all be eroded if global temperatures are allowed to soar. David Cameron doesn't say much about his wind turbine these days. He is a prisoner of his divided Conservative Party which is split over whether climate change even exists.
A Labour Government would put climate change at the centre of both our foreign and domestic policies. Labour would push for the SDGs to have a specific goal on climate change – something the Tory-led government has failed to back.
Finally, human rights are crucial to development. If economic development is to deliver for the world's poorest people, communities and individuals are empowered to take control of their own lives.
Women must have control over their own bodies and enjoy freedom from gender based violence. Children must be protected from cruelty and female genital mutilation. Workers must have the right to work in safety, join a trade union and fair pay. LGBT communities must be free to live their lives, without being persecuted because of who they love. Indigenous communities must be free to express their identities without fear of oppression. Disability should not be a barrier to participation in society. Justice and human rights are the guarantors of development.
2015 provides the opportunity for the world to think bigger and do better – for ourselves, our children and the world's poorest people. Ours is the generation that can wipe out extreme poverty, reduce inequality and tackle climate change. That is a thrilling opportunity.
Mary Creagh is Shadow Secretary of State for International Development
More from LabourList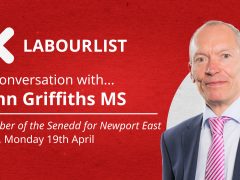 Video
Join us at 5pm on Monday, April 19th, for our latest 'In conversation with…' online event with LabourList…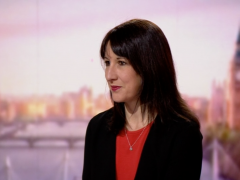 Video
Andrew Marr Show Rachel Reeves, the Shadow Chancellor of the Duchy of Lancaster who leads on Tory cronyism…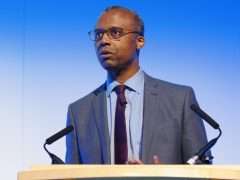 Comment
No matter your race, ethnicity or background, we all deserve fair treatment for the effort we put in.…