Labour MPs, include Shadow Cabinet members, are trying to convince Ed Miliband to rule out going into the election with the Scottish National Party, according to today's Sun (£).
Miliband has so far refused to comment on possible post-election coalitions, saying he is "not about deals" and insisting that Labour are aiming for a parliamentary majority.
The Sun reports that unnamed Labour MPs are uncomfortable with the prospect of an agreement with the SNP, arguing that Labour would be unable to deliver on the Nationalists two biggest demands: home rule and the abolition of the Trident defence system. There is also an argument that ruling out a Labour/SNP pact could see our vote improve in Scotland, as a way of convincing anti-Tory voters that supporting Labour is the best way of removing the current Government.
The newspaper claim a Shadow Cabinet member told them:
"We could never go into power with Alex Salmond because his price is far too high — he knows it and we know it.
"So it would be better for Ed to kill off any prospect of that as soon as possible. That would also help our Scottish vote pick up too."
Despite having stood down as leader of the SNP, Alex Salmond is hoping to become a Westminster MP this May, and if elected would likely become the party's focal point in the UK Parliament.
Recent polls in Scotland have shown a major and sustained rise in support for the SNP, with the latest revealing a 20 point lead over Labour. A survey of LabourList readers last week found that 56% think that Labour will be short of an overall majority – meaning that they would have to rely on cross-party support to pass legislation.
The article also reports, however, that a source close to Miliband has said that the leader could rule out an SNP pact closer to polling day for maximum effect: "It might well be something we do with about a week or two to go until polling day. But it's early days at the moment and we don't want to get into months of coalition speculation".
More from LabourList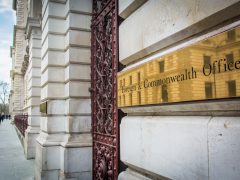 Comment
In under two weeks, world leaders will meet in Glasgow for the latest attempt to address the global…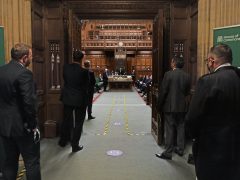 News
Labour has approved the renewal of the Coronavirus Act and allowed it to pass without a formal division…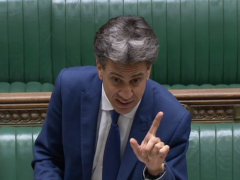 Comment
Full text of Ed Miliband statement in the House of Commons on the government's net zero strategy. Let…