You go bankrupt two ways, a character in Hemingway's The Sun Also Rises observes: "Gradually and then suddenly." This seems to describe the last days of City Link, the defunct delivery service, pretty well. It was shocking to see thousands of people hearing they had lost their jobs on Christmas Day, with self-employed drivers and others relying on the media for information. It was troubling, to say the least, to see how the Guernsey-based private equity firm Better Capital had handled the process. The whole episode felt emblematic of a labour market that is still, for all the talk of economic recovery, too precarious, unfair and casualised.
But wait a minute. Hush my mouth. For I am in danger, I think, of indulging in anti-business talk. And "not alienating large parts of business, for one thing" is something Labour should be thinking very hard about, according to an interview given recently by Tony Blair to The Economist.
This interview created quite a stir in an otherwise quiet political period at the end of the year. The suggestion in it seemed to be that a "too left-wing" Labour party was heading for defeat in May – a suggestion that was rapidly denied by the same Tony Blair, who restated his belief, on Twitter, that Labour was in fact heading for victory. It was all a bit confusing and, one might add, confused.
How left-wing is Labour's pitch to the electorate? Is worrying about the future of the NHS a left-wing position? Building more homes, paying down the deficit, devolving power and cash to cities, raising the minimum wage – does this all go together to form an excessively left-wing stance? These seem, on the face of it, to be issues that concern just about everybody. To the disappointment of some, Labour even risks being outflanked on the left by Ukip on the question of rail renationalisation.
It is true that Labour proposes reintroducing a top rate of income tax at 50% for those earning over £150,000 a year, and also targeting a mansion tax at properties worth £2m or more. These are redistributive policies that no right of centre party would probably consider implementing.
But even the energy price freeze, which some have labeled populist and dangerously radical, is only a temporary measure designed to buy time to reassess the working of the energy market. The point is to reform the market to make competition work better. It is a pro-market policy, and hardly Trotskyism. Was the windfall tax on utilities, proposed and then introduced by the last Labour government, too left-wing and anti-business? Or did it actually take pride of place alongside four other commitments on the famous pledge card? Does Tony Blair now regret the Fairness at Work legislation, or signing up to the EU's Social Chapter, as the mad flourishes of a crazed left-wing administration? I would hope not.
A bit too much energy is expended worrying about where this elusive "centre ground" lies. For some politicians the centre ground is where their particular thoughts and prejudices coalesce – le centre ground, c'est moi! But as politicians' views and experiences change they may in practice drift further from the mainstream than they realise, and certainly far from where they started out. In his Philip Gould Memorial Lecture, organised by Progress last summer, Blair admitted that sometimes he could envisage "a certain convergence of thinking with the centre-right". His Third Way philosophy, he said, can draw inspiration from both left and right. The question, I suppose, is where you end up.
Ed Miliband was labeled "Red Ed" from the moment he won the leadership. It suits Labour's opponents to caricature him and the party's programme in this way. But Miliband is not aiming to put his father's theories into practice. He is a moderate social democrat who is trying to make capitalism work better, and who has (in the past at least) described himself as a Croslandite. If the media consensus holds that Labour's programme is dangerously left wing this tells you more, I think, about conventional thinking in the media than it does about Labour. (It is also just possible, of course, that some media executives earning over £150,000 a year and living in houses worth over £2m are not entirely thrilled by the thought of Labour getting back into power.)
More importantly, any misunderstanding or misconception confirms the size of the task facing the party as it seeks to explain its ideas to the country. Sounds like those four million conversations are going to be needed – and it may even take a few more than that.
More from LabourList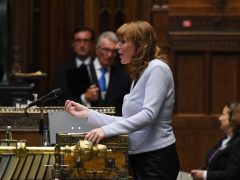 News
Angela Rayner has said Boris Johnson was either "negligent or complicit" over the sexual misconduct allegations made against…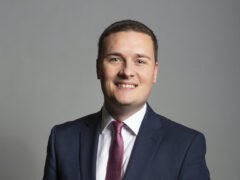 Comment
This weekend, I marched through the streets of Tredegar to celebrate the memory of Nye Bevan. It was…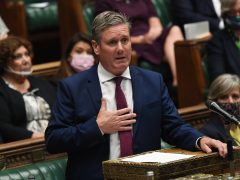 Daily email
"It's realistic." That was Emily Thornberry's assessment of Keir Starmer's announcement yesterday that a Labour government would not seek to…