Former Labour spin doctor Alastair Campbell is back to help Ed Miliband's preparation for the possible leaders' debates in the election run-up, according to the Daily Mail. The newspaper reports that Campbell, who worked as Director of Communications for Tony Blair, is standing in for David Cameron in Miliband's practice debates.
Campbell is advising Miliband on how to rile Cameron, and expose his bullying "Flashman" attitudes.
A source told the Mail: "No one gets under Cameron's skin more than Alastair. He has been goading toffs all his life."
As well as working on Blair's communications strategy, Campbell returned in 2009 to assist Gordon Brown with his PMQs preparations: a fact only discovered after a marked improvement was noted in Brown's weekly Commons performances.
Despite new polling showing that 70% of people are in favour of debates happening, it is still not clear whether the they will go ahead, with Cameron understood to be intent on blocking them. The YouGov polling for The Times Red Box (£) also finds that the majority of people support the participation of David Cameron, Ed Miliband, Nick Clegg, Nigel Farage, Natalie Bennett, and even Nicola Sturgeon.
On the Andrew Marr show this morning, Ed Miliband threatened to take part in a debate even if Cameron refused to do so:
Perhaps as a result of his latest training, Miliband seemed confident about approaching broadcast debates, telling Marr:
"I think these debates should happen with David Cameron, or without David Cameron. In the end that's a matter for the broadcasters, but I don't think any one political leader should be able to stop these debates happening."
"If an empty chair represents David Cameron in these debates, so be it."
"The Prime Minister should stop ducking and weaving, and trying to avoid these debates."
More from LabourList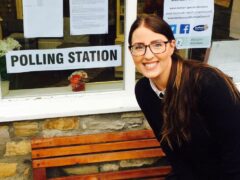 News
Laura Pidcock, the former Labour MP for North West Durham, has resigned today from the party's national executive…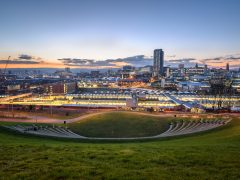 News
Labour has selected Oliver Coppard as its candidate for the South Yorkshire mayoral election taking place on May…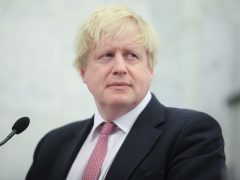 Video
Boris Johnson lied when he claimed that he had not intervened personally in the evacuation process in Afghanistan…