Shadow Home Office minister David Hanson has today slammed the Government for allowing just 90 refugees from Syria to enter the UK. In under four years of civil war in the country, it is estimated that nine million people have been displaced from their homes.
In an article in The Independent, Hanson notes that this week marks a year since the Home Office began to accept refugees fleeing the crisis into Britain, following pressure from Labour and thousands of campaigners. Since then however, the UK has accepted just 90 refugees from Syria.
The Delyn MP has slammed the number, saying it "simply isn't enough":
"Britain must do its part. The worsening crisis in the region has only served to strengthen the Labour party's desire to ensure the UK honours its obligations and responds to this crisis. The humanitarian aid that the government has given is vital and welcome, but at a time when countries around the world are redoubling their efforts the 90 people allowed into the UK by Ministers simply isn't enough."
He also pledges that Labour would ensure more refugees of the crisis could enter the country, citing France as an example that the UK should follow. As of June last year, France had taken in 5,000 Syrian refugees. He writes:
"A Labour government is committed to increasing the numbers of Syrian refugees coming to this country to ensure we are meeting our international obligations in line with neighbouring countries like France."
According to Reuters, Germany has pledged to take in 30,000 Syrians, Australia 5,600, Sweden 1,200 and Norway 1,000.
More from LabourList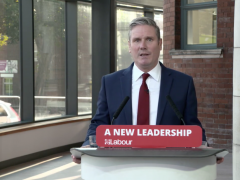 Daily email
New polling has found high levels of consensus among the British public on the economy. Clear majorities were…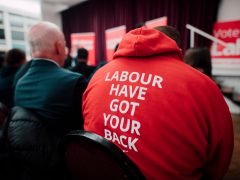 Comment
Values matter: what we and those around us hold dear is one of the biggest predictors of political…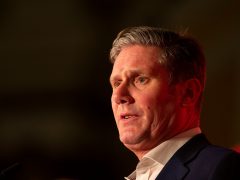 News
Keir Starmer will use his first conference speech since becoming leader to promise Britain that the party he…