Ed Miliband's appearance on Andrew Marr this morning was most notable for his announcement of plans for a Living Standards Index, however there was also an attempt to trip up the government on energy prices later this week. On Wednesday Labour will be holding an Opposition Day debate on a motion "requiring the Government to introduce fast-track legislation giving Ofgem the powers to cut bills when wholesale prices fall but the energy firms do not cut bills for customers". Miliband says that the "zombie Government" has had no meaningful legislation for months, but this is an opportunity to cut energy bills and do something for the British people.
Here's what Miliband had to say about the proposals:
"The key test for success of an economic policy is its impact on living standards for working people and the next government will take radical action to restore the link between the wealth of our nation and family finances.
"Millions of people have been ripped off by the big energy firms who never seem to pass on savings to customers. In the last year, wholesale energy costs have fallen by between 9 per cent and 20 per cent but no supplier has reduced the price of their standard tariff.
"The next government is committed to making to big changes in our energy market: freezing energy prices until 2017 so that bills can fall but not rise, resetting the market and bringing in a tough new regulator to stop the rip-offs in the future.
"But now George Osborne, who used to warn such measures were impossible, is claiming he understands that the energy market is broken. So next week, we'll give him, David Cameron and Nick Clegg the chance to help all those families they have been ripped off by the energy companies under this government.
"They have been making noises about energy bills. Now they can put their money where their mouth is because, if we work across party lines, we can bring in new powers for the regulator to cut bills and force energy firms to pass on savings to consumers.
"This can begin in Wednesday with a vote in the House of Commons on fast track legislation.
"This zombie Government has had no new meaningful legislation for months. But, with this vote Parliament can require the government to bring forward fast-track legislation. It would mean we would still do some good before Parliament is dissolved before the General Election. All it takes is other parties to abandon their previous opposition to fixing our broken energy market."
More from LabourList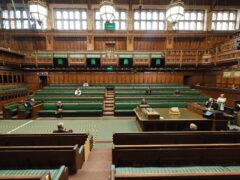 News
Labour has rejected the "discriminatory proposals" of Commons leader Jacob Rees-Mogg who has sought to scrap remote voting…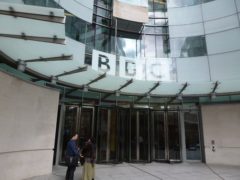 Comment
Reports of possible cuts to BBC local news, politics and current affairs programming in England are very concerning.…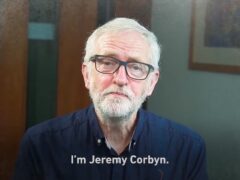 News
Jeremy Corbyn has declared that the Equalities and Human Rights Commission – currently investigating allegations of institutional antisemitism…