In an article for the Guardian today, Labour's election Chair Douglas Alexander has predicted that the Tories will outspend Labour three times over in this year's General Election. However, Alexander argues that:
"The Tories may be able to outspend us by as much as three to one, but on the ground, in the key seats, we aim to outnumber their diminished and demoralised activists by the same margin as we fight this election conversation by conversation."
However, if the Labour leadership knows that they'll be vastly outspent, and that the plan is to rely on volunteers, then some serious questions need to be asked about the party's approach in recent years. On fundraising – how long have the party known that they weren't raising enough? (I'm guessing years ago). If so, did no-one think about this when plans were drawn up that have reduced union financial support? And has Ed Miliband been doing everything possible to fundraise personally in recent years? (As Marcus Roberts and I noted he must).
And on doorknocking (again, as Roberts and I noted – it's important but it can't save us on its own) and relying on activists, the party's strategy seems muddled. Undoubtedly putting the party's superior volunteer base and ground game up against Tory millions is the right approach – after all, activism and volunteer time is worth money, and past experience shows that face to face contact with local volunteers is the most effective means of persuading people to vote Labour and then turning them out on election day. Although it's interesting to see Alexander say that the election will be won "conversation by conversation" as the party's strategy clearly favours quantity rather than quality of voter contact (i.e. – actively discourages lengthy doorstep conversations/voter persuasion).
However, if the party knew we'd be reliant on member mobilisation, then why did the leadership turn it's back on Arnie Graf and the organising model he was using to increase capacity in key seats (and build trust with the electorate at the same time)? Why did the party not replace the Executive Director for members when he moved on? And does the party really believe that it currently has a plan for government that will enthuse activists enough to give up whole weeks of their time to campaign in key seats ahead of May? Is what we're offering so far going to get actvisits leaping out of bed with excitement? I'm not so sure. So far our pledges have been about neutralising Tory attacks rather than firing up Labour supporters.
If the aim was to beat Tory money with passionate, dedicated and numerous activists, then the Labour leadership have gone about things in an…unconventional manner…
More from LabourList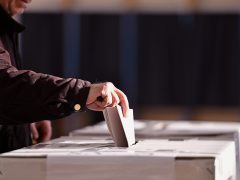 Comment
This year's Labour conference is designed to be an upbeat and inspiring affair: the final battery charge for…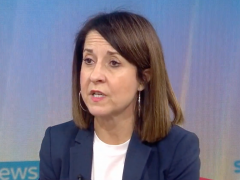 Daily email
Workers vs shirkers, drivers vs eco-zealots Fresh from dusting off their spades to dig out battle lines over…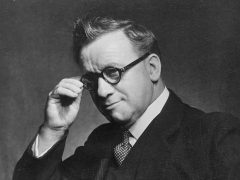 Comment
Imagine waiting for a bus at Marble Arch on a hot summer evening in London in 1921. There…