Ed Miliband today launched a drive register almost one million people who have fallen off the electoral register to vote in May.
He highlighted that the Government's Individual Voter Registration legislation has meant that many people – in particularly young people – are no longer registered to vote. A big part of this, he said, is due to the fact that block registration in places like university halls is no longer possible.
Consequently, as part of this drive, he's written to all university Vice-Chancellors, Local Authority leaders and the Electoral Commission asking them to do something about this. He proposes a number of measures they can take, such as advertising registration drives, publicising National Voter Registration Day (5th February) and talking to letting agents so they can ensure students are aware of voter registration.
The deadline for voter registration in 20th April.
The full text of the letter:
Dear x
I am writing in regard to the representation of students and young people on the electoral register.
As you will know, the Government is introducing Individual Electoral Registration without the safeguards proposed in the original legislation.
As a result, students will no longer be able to be block registered by their halls of residence.
We have already seeing the dramatic effect this change has had on student registration, as well as young people living in rented accommodation. Figures released by local authorities show that one million voters have fallen off the register over the past 12 months, with a disproportionate drop-off in areas with a high student population. By the time of the General Election, many students and young people may find they are unable to vote.
This year's election is an important moment for the future of our country and it is critical that the young people have their voice heard in this debate. Over the next few weeks and months, all of us must work together to ensure as many students as possible are registered to vote.
I am writing to you to strongly encourage your institution to do all it can to register students and young people to vote. Just some of the things that could be done include:
– Advertising registration drives through online networks (people can now register online).
– Inviting organisations such as Bite the Ballot onto the campuses to organise registration drives.
-Engaging with local letting agents of student tenants to ensure those living off campus are aware of the changes.
-Use National Voter Registration Day on 5th February as a hook for emphasising the need to register. 
– Writing a letter to your Electoral Registration Officer to ask for information, ward-by-ward, of rates of registration, to target areas with significant drop-off.
It is not too late to avoid widespread disenfranchisement amongst students and young people. But to ensure their voice is heard in 2015 and beyond, we must all spend time and effort ensuring as many are registered as possible.
Yours sincerely 
Ed Miliband MP
More from LabourList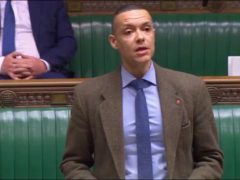 Comment
This was delivered as a speech in the recent Commons debate on modern antisemitism. For me, this debate…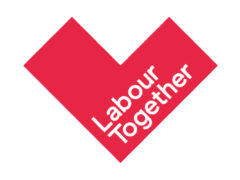 Daily email
The world of work is changing. With technological advances and businesses looking for new ways to cut costs,…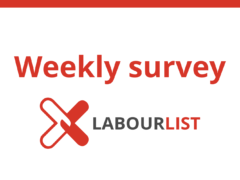 News
Welcome to our latest LabourList survey. Tell us what you think about the Labour MPs who quit the…