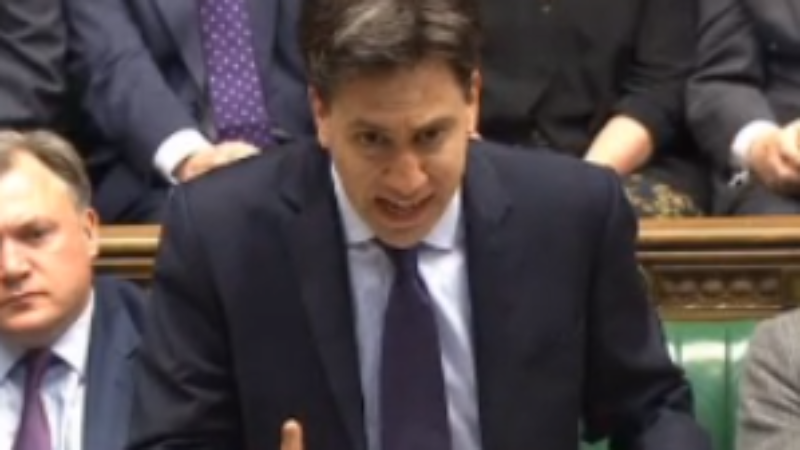 Today's PMQs was overshadowed by the news just before the session of the shocking attack on the offices of Parisian magazine Charlie Hebdo. Journalists and politicians alike somberly approached the chamber as news filtered through of the barbaric attack on the French satirical outlet. Cameron and Miliband rightly used their opening statements to speak out on the attack, condemning it strongly and unreservedly.
But once that was dispensed with, the election campaign – which has roared back into life in recent days – was back in earnest. It was always going to be. The focus in recent days on the NHS had brought renewed focus to an issue that Labour has made a cornerstone of its election campaign. And today's headlines – near universally awful for the Tories – were too great an open goal for Miliband to avoid. Cameron accused Miliband during the session of using the problems in the healths service as a "political football". That's the kind of phrase you only hear from those who are losing an argument, and sure enough, Miliband rattled that football into the Prime Minister's net over and over again.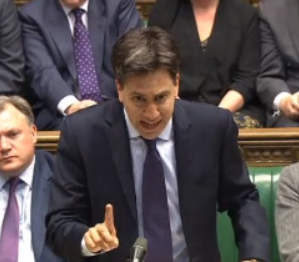 From the outset – and for the first time in a while – the Labour benches were far more vocal and demonstrative than the Tory side of the house. Cameron's long, ponderous answers – riddled with statistics but without anything approaching an answer to Miliband's questions – were jeered by Labour members, whilst their Tory counterparts (usually so noisy in the chamber) were relatively quiet. Still the PM wriggled and jiggled and huffed and puffed in an effort to break free from Labour's A&E attacks, but Labour MPs (unusually disciplined and largely focussed on a single topic – the NHS) found ever more ways to reign down health-based anger from on high. Jamie Reed took the tone down a notch and caught the PM with a particularly pointed attack and Lisa Nandy followed soon after with heartfelt praise for nurses (the sting in the tail? Only 4% of nurses think Cameron is doing a good job).
Cameron's response shifted over the course of the session though. At first it was all statistics, as if – when there are tents outside hospitals to treat patients as if they were on a battlefield – numbers would soothe the nation's understandable concerns. Once Tories mocked Gordon Brown for reeling off "tractor stats" in the chamber to deflect from bad news, but now Cameron is a proponent of this tactic, as he attempts to bore the chamber into submission. Alas, he doesn't have the temperament for it. He looses his temper. He struts and rages and peacocks his way through these sessions eventually, no matter how measured he may begun.
So as well as the "political football" line (weak stuff Prime Minister), he accused Ed Miliband of saying that he would "weaponise" the NHS (incidentally, I can't find a direct quote of Miliband saying that). Of course the NHS is a weapon – for tackling illness, suffering and disease. It's a weapon that the Conservative Party have mishandled disastrously. And noting that Labour can or might use the NHS to beat the Tories over the head with seems a foolish strategy indeed.
But that wasn't all from Cameron. As the session came to a close he fired off not a misdirection or a partial truth but an absolute, direct and total lie. He claimed that Labour would be taking money from London only to pay for nurses in Scotland. That's a lie. The Mansion Tax – as I explained yesterday – will pay for doctors and nurses in London, Scotland, Wigan, Welwyn, Sunderland and anywhere else in the UK you might name. But on the end of a session that ended as a bit of a rout, the PM had to pick up whatever weapon he could find to repel attacks.
Shamefully, that weapon was a lie.
More from LabourList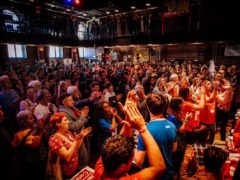 News
Momentum members have elected a new national coordinating group with candidates on the Momentum Organisers slate winning a…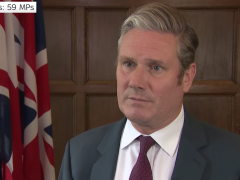 Video
Keir Starmer has declared that replacing Boris Johnson as Prime Minister with another Conservative MP is "not the…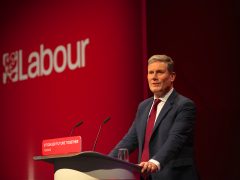 Daily email
Boris Johnson has finally agreed to go. Following an unprecedented number of resignations over the past few days, a…