One of the surest signs of David Cameron's continued inability to control the Europhobic right of his party has been its dubious alliance with the 'Alternative for Germany' (AfD) party in the European parliament. Cameron has been repeatedly pilloried by Labour and others for making an alliance with 'Germany's UKIP' while trying to win over Angela Merkel's centre-right CDU to his EU reform agenda. But with the resurgence of Germany's far right in the form of 'Pegida' ('Patriotic Europeans against the Islamifaction of the West'), the AfD's political identity, and Cameron's credibility, is in question as never before.

Right-wing Tories such as Daniel Hannan and Paul Goodman went out of their way to praise the "painfully respectable" politics of the AfD when they were admitted to the Conservative party's AECR parliamentary group in May 2014. This was never an accurate description, and it's rapidly unravelling. The AfD was never just a vehicle for eccentric economics professor Bernd Lücke's ideas about the reform of the Eurozone. Particularly in the former East Germany, it functions as a catch-all vessel for misogyny, homophobia and racism, launching high-profile campaigns to restrict abortion rights for German women and oppose gay marriage. Now, there is a major power-struggle going on at the top of the party over its future direction, with extreme xenophobia in the ascendant.
An AfD faction based in the German region of Saxony are trying to force out Lücke and tap into a rising tide of anti-Islamic sentiment. In recent months, public housing for Syrian refugees has been firebombed, and the 'pinstriped Nazis' of Pegida have marched in their tens of thousands, chanting hate against Germany's sizeable Muslim minority. Explicitly neo-Nazi groups, such as the National Party of Germany (NPD) and 'Hooligans against Salafism', have been in evidence at Pegida demonstrations.
For a "painfully respectable" party like the AfD, you'd think all this would be poison. You'd be wrong. In recent days, Pegida and the AfD have joined forces in seeking to exploit the Charlie Hebdo attacks to make sinister suggestions about Muslims' fundamental "incapacity for democracy". The day after the attacks, the Saxony AfD and a spokesman from Pegida announced at a joint press conference that the two organisations were working together to find common ground on restricting further immigration into Germany.
Not quite the support David Cameron has been looking for in his own campaign to clamp down on European free movement. Angela Merkel has straightforwardly condemned the Pegida marchers for their "prejudice, chilliness, even hatred". Cameron need do far less to demonstrate even a whisper of commitment to the compassionate Conservatism he once espoused: warn the AfD that it needs to stop consorting with racists if it wants to preserve its parliamentary alliance with the Tories. Don't hold your breath, though. The Prime Minister has definite form here. He can almost always be trusted to put the anti-European fantasies of his backbenchers before basic political sense.
More from LabourList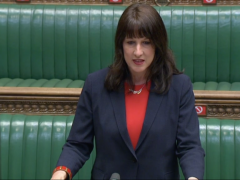 News
Rachel Reeves has criticised the Queen's Speech delivered on Tuesday as "thin" and told Rishi Sunak that "the…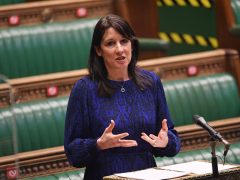 Comment
Below is the full text of the first speech delivered by Rachel Reeves MP as Labour's Shadow Chancellor.…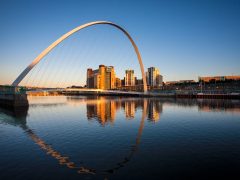 Comment
In 2002, the people of Hartlepool chose H'Angus the Monkey for their directly-elected mayor. Real name Stuart Drummond,…