By Rachel Reeves MP and Stephen Timms MP
To list all the things that David Cameron and George Osborne have abandoned since 2010 would take a very long time.
Remember the Tory promise to clear the deficit by 2015. Abandoned.
How about that Tory promise not to inflict a top-down reorganisation of the NHS? Abandoned.
And the Tory promise to protect Surestart centres from closure in 2010. Abandoned. And five years on hundreds of Surestart centres have been closed.
But of all the examples from that very long list, the way that David Cameron and George Osborne have abandoned thousands of long-term unemployed people is truly shocking. It's another example of Tory Welfare Waste.
Despite welcome falls in overall unemployment, the most recent government figures show thousands of people are being left behind.
In January we learned youth unemployment rose over the past quarter.
And the latest government figures show since 2010 there has also been a staggering 224% increase in the number of people (25 and over) who have been unemployed for over two years and claiming benefits. That's a rise from 41,100 in 2010 to 131,200 in 2015.
Behind these shocking figures are thousands of families struggling to make ends meet. Many in debt. Many forced to choose between heating and eating. And many more relying on food banks to survive.
Common sense tells us and research by Professor Paul Gregg has shown that the longer people are out of work, the harder they will find it to ever find a job again. And if they do find a job their wages are likely to be far lower.
So the cost of long-term unemployment is huge. For the people affected and for our economy.
Long-term unemployment costs taxpayers millions of pounds a year. It's another reason why George Osborne has broken his promise to cut social security spending. It's yet another example of Tory Welfare Waste.
The Government's flagship Work Programme for the long-term unemployed has failed. The Work Programme's own figures show that more people have spent two years on the programme without finding a sustained job than have found one
Today Labour is holding a debate in Parliament which will call on the Government to finally tackle long-term unemployment by introducing a Compulsory Jobs Guarantee.
Labour's Jobs Guarantee will put a limit on the amount of time that people can be left on Jobseeker's Allowance without being offered and required to take paid work. For the under 25's there will be one year limit. And for the over 25's there'll be a two year limit.
This is in stark contrast to the current rules which allow unemployed people to spend a lifetime claiming JSA without being offered and required to take a day's paid work.
Our Jobs Guarantee would offer six month long jobs to the long-term unemployed paid at least the minimum wage. Employers will be expected to provide training and development for Jobs Guarantee participants for a minimum of 10 hours a week. Employers won't be not be able to replace existing jobs or vacancies and Jobs Guarantee roles must not lead to someone else losing their job or seeing a reduction in hours.
Labour's Jobs Guarantee will be funded by a one-off repeat of the tax on banker's bonuses and restricting pension tax relief on incomes over £150,000.
Our Compulsory Jobs Guarantee is a tough and fair contract. It offers the long-term unemployed work they have to take or risk losing their benefits.
As a country we simply cannot afford to continue wasting the potential of so many, leaving thousands of people on benefits for years on end, leading to more Tory Welfare Waste.
Labour's Jobs Guarantee will give long-term unemployed people, abandoned by David Cameron and George Osborne, a real chance to earn, to learn and to fulfil their potential.
Rachel Reeves MP is Shadow Secretary of State for Work and Pensions. Stephen Timms MP is Shadow Minister of State for Employment
More from LabourList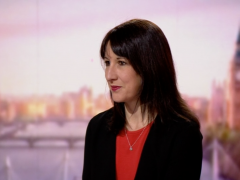 Video
Andrew Marr Show Rachel Reeves, the Shadow Chancellor of the Duchy of Lancaster who leads on Tory cronyism…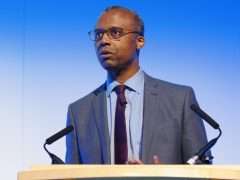 Comment
No matter your race, ethnicity or background, we all deserve fair treatment for the effort we put in.…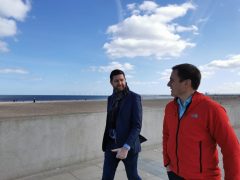 Comment
The elections coming up on May 6th are the biggest our country has seen outside a general election…