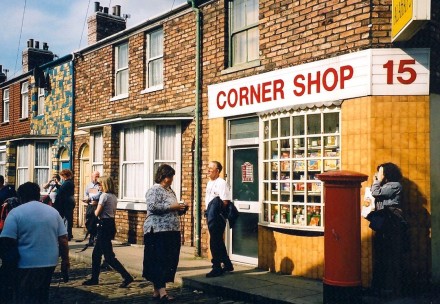 A flurry of very rich individuals raise fears that a Labour is anti-business. There must be a general election soon. That such a hullabaloo can start from a passing remark made during an interview stems from the problem that the public expects the politics of the left to be anti-business. It is a political truism that has been learnt rather than questioned. That has been partly been Labour's fault. Not confident enough to drive an argument about how capitalism and a mixed economy can and should meet the needs of both workers and bosses, it has frequently been buffered between courting one or the other, whilst satisfying none.
Let's start by saying that there's nothing wrong with businesses being loud. Ask any corporate leader and they will admit that there are significant challenges facing Britain's businesses whoever wins in May: skills, connectivity, infrastructure, an ageing society, unaffordable housing. Businesses are not immune to societal problems; they should less quiet about them. They should also be less quiet about some deeply worrying corporate behaviour that needs addressing; as today's news about HSBC seemingly offering wealthy customers tax dodging services points to. Businesses that pick the pocket of their customers and their country are just criminals.
If we are going to be sensible about this then we need to be honest, business and government needs each other. The symbiotic trinity of profits, wages and taxes means 'Corporate Britain' should get to discussion table and act clear-headed about 'fair British markets' meaning a hard-working, successful Britain, from cleaner to chairman.
That's why this week's criticisms are flawed. Never mind that they are based on flimsy opinion and seem more like blinkered special-pleading:
– Sir Martin Sorrell, chief executive of advertising group WPP, could only muster "Labour won't have a referendum [on Europe] but you might have a regime that is more negative to business" (my italics);
– In the same article, Katja Hall, deputy director-general of business lobby group the CBI, managed "We have some concerns about Labour intervening in the banking and energy sectors";
– Even the comments that sparked off the whole debate, those of Boots boss Stefano Pessina to the Telegraph, where strangely vague "If they acted as they speak, it would be a catastrophe". The real specific worries about Conservatives leading us out of Europe did not make the front-page: "I believe it would be big mistake for the UK to leave Europe, because the economy will suffer a lot and Europe is by the far most important commercial partner for the UK. It would have been like Scotland leaving the UK…"
Any response aimed at reassuring or placating clarion calls like these will not work. To borrow a Bartlett-ism: our country is way too big for a ten word answer. Similarly the old game of 'my business supporters are better than yours' has lost its novelty, with most people rightly asking who are these people with 7 or 8 figure salaries anyway?
The reality is that Labour is very much pro-business, where it counts – in power. At the Labour local government conference on the weekend, Labour council leaders met to share ideas and experiences of driving growth and building opportunity locally. This is the level where business means most, where jobs and profits are not just numbers on the page but real-life factories, offices, and the money in the pockets of families you see at the local supermarket.
The business initiatives and successes from places Labour Plymouth and Wakefield are rarely talked about yet they are driving entrepreneurship, business support, training, and infrastructure. These are issues that really matter to businesses, both in the boardroom and the shop floor, whatever the size.
At a national level we never hear about these successes, the jobs created and the exports made; they seem parochial and a world removed from the Gordon Gekko-slickness of the City. That's the trouble. Calls to be 'business friendly' are frequently confused for the special pleading of 'wealthy businessmen and their bankers'. That's why the Sunday Times struggled that today's Tory (always seen as the natural party of business) "too often comes across as the creature of its City friends and naive about the digital giants".
Yet a growing Mini factory in Oxford City, Plymouth's Social Enterprise City status, or the confidence Haribo has in Wakefield to build a new £35m factory, are not coincidences. When it comes to being business friendly we need to get better at talking about what's working in Labour councils and point the finger at lagging Tory counterparts.  When Westminster Tories sneer in City Hall, I want to be able to use examples from Labour councils across the country to show them that they could be working harder for people and businesses in Westminster.
If Labour wants to shake off this anti-business guff then showcase what Labour councils are achieving locally. Corporate creatures will groan but entrepreneurs, innovators and risk takers will want a seat at that table.
More from LabourList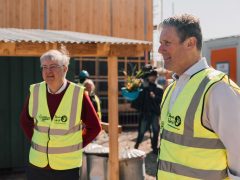 News
Mark Drakeford, the Labour leader in Wales and First Minister of Wales, has called for internal party reforms…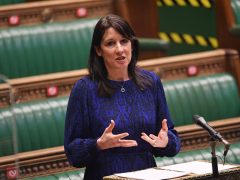 Comment
Rachel Reeves put some more flesh on the bones of Labour's economic policies today. While we await Boris…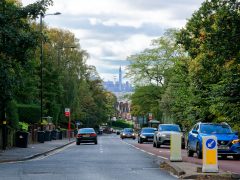 News
Labour has set out its selection timetable for choosing a new parliamentary candidate in Birmingham Erdington ahead of…