Labour are expected to reveal their policy on tuition fees shortly (possibly as soon as next week), but following Peter Mandelson's remarks yesterday rumours emerged that no policy had yet been costed.
The party appear to be trying to kill that story today: today's Times front page runs the story "Labour plans pension raid to fund lower student fees" (£). It suggests that a cut in tuition fees from £9,000 to £6,000 a year could be funded through limiting the amount of money that can be put towards a pension tax-free.
The paper reports:
Labour sources said that one option being examined was another raid on pension tax breaks, worth about £24 billion in total. They have already been cut by George Osborne to raise money for the Exchequer. However, more money could be saved by lowering the £40,000 that savers are allowed to put towards their pension each year tax free, or by cutting the £1.25 million lifetime limit on the amount of pension savings that are spared tax.
Another option would be to change rules that allow savers to take 25 per cent of their pension pots tax-free. Capping such withdrawals to £36,000 would save £2 billion.
It has been calculated that cutting fees by a third would cost in the region of £1.7 billion a year. In his speech yesterday, Mandelson, who was the minister responsible for fees in the last Labour Government, suggested that the policy would have to be funded through taxation.
Will this be the policy Labour announce? The timing of the leaked story seems to suggest that this is more aimed at refuting claims that no way has been found of costing the fees cut yet, by showing that at least one way is being discussed.
Labour's expected cut in tuition fees has now been anticipated for around a year and a half – the delays in announcing it point towards internal disagreements about how it can be funded. With Labour briefing this week that their fifth and final pledge card policy will be unveiled at the special conference in Birmingham on March 14th, there is a good chance that a fees reduction could appear (if funding for it can be agreed).
However, we could be waiting a little while yet. A Labour spokesperson told The Times: "We are going to announce our policy in our own time."
More from LabourList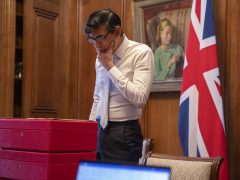 News
The TUC has urged Rishi Sunak to urgently extend the furlough scheme amid rising unemployment as "millions of…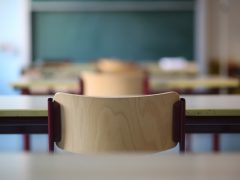 Daily email
Boris Johnson has continued to use Theresa May's old tactic of ignoring opposition day votes. The government adopted…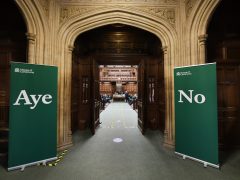 News
The House of Commons has approved, by 263 votes, Labour's expression of support for protecting holiday pay entitlements…