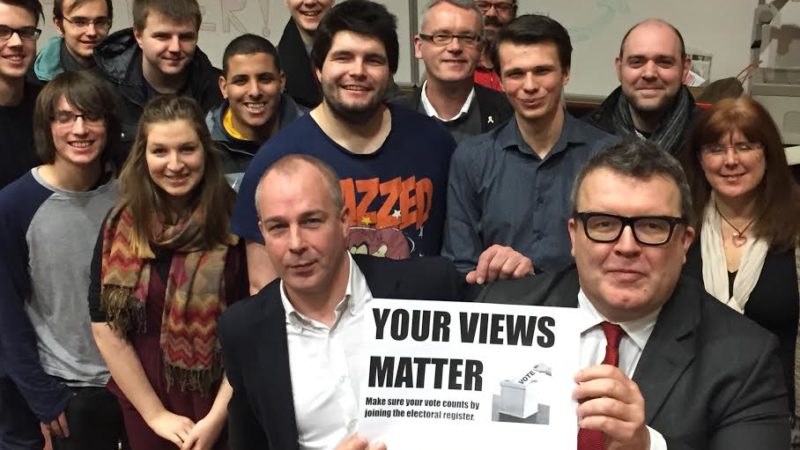 Campaigning with Paul Farrelly MP at Keele University yesterday, I was struck by the energy, passion and commitment of the students. Getting ready to encourage as many of their friends to register to vote on today's National Voter Registration Day, these students are a real inspiration. It's people like them, along with those behind the innovative new tech campaigning initiatives, who will help to win this election for Labour.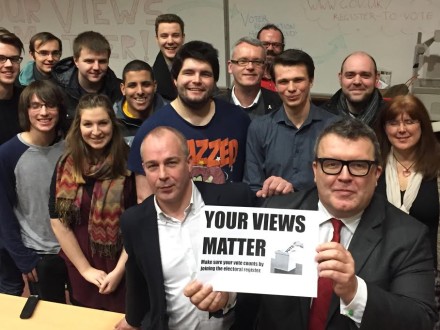 Ed Miliband was right to highlight the scandal of the million voters disappearing from the electoral register. Under the new system introduced by the Tories, universities and colleges are no longer able to block register students living in halls of residences, and that could have a big impact on areas where we need to win. In Newcastle-under-Lyme alone it is estimated that there are approximately 2,500 fewer campus based students as a result of the Tory changes. No wonder the Tories have spent tens of thousands of pounds in Paul's constituency in recent months. They think they can steal the election because local students will not have their voices heard on polling day.
With only around 12 per cent of young people saying they would definitely vote, in the recent Hansard Political Engagement Audit, it's crucial that we do all we can to bridge the gap between politics and young people, show that Labour is listening, and inspire young people to get involved
We need to stop talking about 'young people' and start talking to them.
Making voter registration easier, and more accessible to young people, is an issue that Chris Ruane MP has been championing for many years and, most recently, as part of the select committee inquiry about voter engagement. His tireless campaigning, exposing the facts and highlighting the weaknesses of the new electoral registration system is commendable. We all need to put more pressure on our local councils to do more to help register young people in schools and during every interaction that people have with their local authorities, as advocated by John Spellar MP.
Campaigning in Harlow, Stoke and Rhyl during the past few days, I've heard from a lot of young people who have serious concerns about the state of the nation. With spiraling debt, rising bills and an uncertain jobs market – this generation has a raw deal. And with property prices rising and rents getting out of control young people face an almost impossible economic future. How are young people meant to get by and have hope for the future?
I know that young people have the most to gain from a Labour win. And I know that if we can start talking to more young people – about their passions and about their worries – we can show them how a Labour government will help transform their lives.
That's why it's great that so many activists and Labour MPs are out encouraging people to register to vote on National Voter Registration Day.
It's also great to see so many new initiatives that are encouraging people to vote, using social media and new technologies. The new @RegistHERtoVote social media campaign encouraging more women to register to vote is a really positive step. And I'm also backing the new voter advice app specifically designed for young people that Bite the Ballot and the think tank Demos are releasing in March.
Whether it's the Tories selling off our NHS or the Lib Dems standing idly by – we know we must to do everything we can to take back the keys to No.10 and that means encouraging Labour supporting friends to register to vote. It's our time to stand up for our values and stand up for young people. It's our time to show the Tories, Lib Dems, Greens and UKIP what real campaigning is all about. It's our time to show the country what it means to be Labour.
Tom Watson is the MP for West Bromwich East
More from LabourList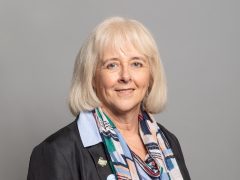 News
Ruth Jones has been promoted to Keir Starmer's frontbench and replaced Lloyd Russell-Moyle as shadow minister for natural…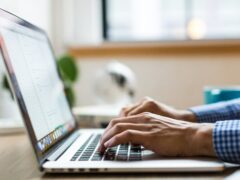 Comment
MPs have a team of people who support them in their work – usually no more than four…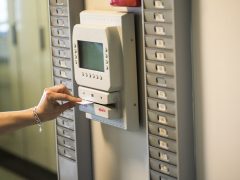 Comment
The idea of moving to a four-day working week is catching on during the coronavirus crisis, and the…