It's taken as read that the Parliamentary Labour Party (PLP) is not as representative as it should be. Only 86 Labour MPs are women (34%) and only 16 are Black, Asian and Minority Ethnic (BAME) (6%).
The Labour Party has been rigorously using All Women Shortlists (AWS) to deal with increasing women's representation. I have always strongly supported this.
More recently there have been calls for All BAME Shortlists in some seats because only one BAME candidate has been selected so far in a Labour-held seat. I support this too, though it has to be done on a de facto rather than de jure basis because it would be illegal to reserve a seat only for BAME candidates under the 2010 Equality Act.
The late selections in the period starting in January of election year provide the National Executive Committee (NEC) with an opportunity to address issues of under-representation as they control the short-listing process in these seats.
Both women's representation and BAME representation are vital both in their own right and electorally – the PLP should look like the country if we want to be a credible voice for the British people.
But there is one group that is even more under-represented in the PLP: disabled people.
Assuming that we gain even a fraction of our target seats there will be many more women in the PLP, and several more LGBT and BAME MPs. As it stands the retirement of David Blunkett means that the number of disabled Labour MPs will fall from 4 to only 3, despite disabled people being 18% of the population according to the census.
I am disabled. I didn't used to be – when I was a parliamentary candidate in 2001 and 2005 I was completely fit. But in 2009 I was hospitalised for five months by POEMS Syndrome, a neurological illness caused by a bone marrow cancer. I was unable to stand or walk while I was in hospital and then stuck in a wheelchair for another seven months. Thanks to the NHS using radiotherapy my life was saved. Thanks to physiotherapists I was taught to walk again. But I have been left with some permanent nerve damage in my feet and lower legs, reducing muscle strength. This means I need to wear orthotic splints and carry a walking stick.
Disabled people face immense barriers in accessing political office because of the physicality of the electoral and selectoral process.
In practical terms even my relatively mild disability does have an impact on my ability to seek selection and election. I can't do the doorstep canvassing for ten hours a day that I did the previous times I ran for Parliament. After a couple of hours my feet, which are wasted (thin because of the lack of muscle) get sore and blistered by the splints, and I would risk permanently damaging them. Whilst I would never say never, that makes it difficult for me to fight a marginal seat where the campaign is very physically arduous. And my guess is that people look at a 42 year old with a walking stick and make negative assumptions about my ability to campaign, even if subliminally.
Having been a wheelchair user – and running for council re-election in 2010 while in that situation – I know the barriers to campaigning faced by comrades with more severe disabilities are almost unimaginable for able-bodied people to understand.
For most disabled people it is tough enough just dealing with the challenges of day to day life, let alone running (note the irony of the term) for public office.
When I applied for the Edmonton Parliamentary Selection – a seat near Hackney where I had been a councillor for 12 years – I was shocked to discover that the NEC doesn't intend to look at how to address disabled representation until after May.  This is too little too late, we need to get some disabled people selected in Labour-held seats now, not in five years time.
I didn't make the Edmonton long-list, despite the fact that the Equality Act 2010 actually allows Labour to reserve a place for someone disabled on the short-list.
I am very proud that Labour's NEC has addressed BAME representation in the Edmonton selection process. I am not impressed that they haven't even started to think seriously about disabled representation.
Before anyone denounces this post as self-interested, it damn well is.
I discovered during this process that we disabled people have no vocal champion pushing our case in the selection process. We don't have blocks of disabled votes in Constituency Labour Parties (CLPs) because most of our brothers and sisters are stuck at home unable to access the political process.
Women didn't get AWS by asking other people to advocate for it. They had to fight. Similarly with BAME comrades fighting for representation.
So I'm done with politely waiting for acts of political charity to help me get to be an MP. I'm shouting and screaming that having just three disabled Labour MPs is a travesty and a disgrace and we need action now – in this round of selections – to change it.
Maybe that will get my card marked as a trouble-maker and I won't personally benefit, but it doesn't need to be me – I can think of loads of examples of other Labour disabled members with huge political and life experience who deserve to be MPs.
We disabled people are a core component of Labour's vote because our reliance on the NHS and in many cases on social services and benefits means we are in the frontline between social democracy and austerity and cuts.
We need a strong voice in Parliament. Will the Labour Party rise to the challenge of our exclusion from public life?
More from LabourList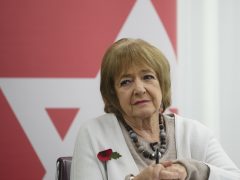 Comment
Holocaust Memorial Day has been a National Day of Commemoration for 22 years. We use the occasion to…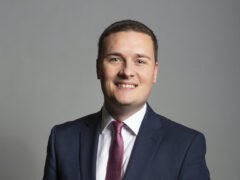 Comment
13 years of Conservative mismanagement have left the NHS without the doctors and nurses it needs, and patients…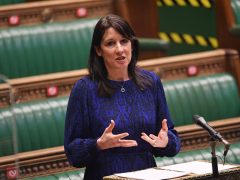 News
Rachel Reeves has argued that the Tories "have no plan for now, and no plan for the future"…