According to new ONS figures, nearly 700,000 people are on zero-hours contracts in their main job – a rise of more than 100,000 on a year. This news will be a shock to the politicians who actually legislate around employment; less so to unions and zero-hours workers themselves who are more than aware of the routine use of the contracts, particularly across the service, hotel and catering sectors. In fact I seem to remember being put on a zero-hours contract myself as far back as ten years ago.
A proliferation of part-time work, zero-hours contracts, self-employed workers and agency jobs is the reality of working life in Britain. The election guide released by Class on work, pay and trade unions has found that there are at least 1.4 million workers on zero-hours contracts and potentially 1.3 million more are not included in official figures.
Despite the promotion of zero-hours contracts as flexible, the truth is they cause significant insecurity for workers, who have no idea from one week to the next how much money they will earn. This makes it difficult to plan caring responsibilities, find other work, pay bills, register for in-work benefits and get a mortgage or even a bank account. According to research collated by Class for its election guides, those on zero-hours contracts are 5 times more likely to miss out on statutory sick pay because of their lower take home pay. They are much more likely to be underemployed, to be looking for another job and to be without union membership than staff on conventional contracts. Almost 3 in 10 of all those on zero-hours contracts (29%) are looking to work more hours – either in their current job or by taking on new employment. This compares to just 1 in 10 (11%) of those with fixed-hours of work.
Zero-hours contracts go hand-in-hand with the rise of another type of employment: phoney self-employment. This is the practice by which employees are classed as self-employed, despite working for a single employer. It allows the employer to avoid paying national insurance and adhering to basic employment rights. Employees can be sacked without warning; they don't receive holiday or sick pay, they have reduced benefit entitlements and may be denied access to employment tribunals. The number of women in self-employment is rising much faster than the number of men, and perhaps it is unsurprising, then, that the average income of self-employed people has fallen by 22% since the financial crisis in 2008.
It's also worth looking at the type of jobs that have been created since 2010. While low-paid jobs have ballooned over the last parliament, a serious skills shortage has developed in areas where the UK could become a leader, like in science, technology, engineering and maths (STEM) subjects. Class notes that 50,000 STEM technicians and 90,000 STEM professionals are needed every year just to replace those retiring, and yet fewer than 1 in 10 employers offer apprenticeships.
All in all, it's great that Labour is talking about zero-hours contracts; even more so that the party has pledged to withdraw zero-hours contracts from the NHS altogether. But it's important also to recognise that zero-hours contracts are not an isolated phenomenon; they're a symptom of a wider broken economy, not its cause. Getting rid of them is welcome, but it's not an overarching solution. For a fairer, more sustainable economy, Labour needs to get bigger, bolder and – dare I say it – more radical.
You can register for Class's event on the economy in Birmingham here.
More from LabourList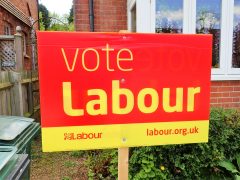 Comment
Rishi Sunak announcing a windfall tax on oil and gas firms this week is a clear vindication for…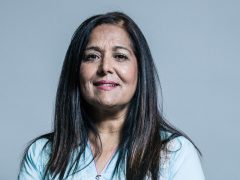 Comment
Boris Johnson's Conservative Party won a mandate to 'level up' the UK at the 2019 general election. The…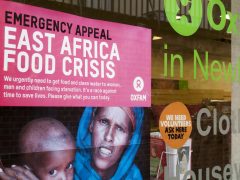 Comment
Someone in East Africa dies of hunger every 48 seconds. This is the result of the imperfect storm…