Today we saw George Osborne and the Tory-led Government show their last hand before the coming general election. As Leader of Manchester it is my responsibility to work with the Government of the day, whatever the political colour, to achieve the most I can for the people I represent.  Greater Manchester Councils with our long track-record of co-operation, have worked pragmatically with a Tory Chancellor and we see some of the fruits of that in this budget.  The efforts of Labour councils are driving our city-region forward but we do not delude ourselves that the gains we have made are anywhere sufficient to compensate for the damage done by Tory austerity to our services and our communities.
The Tories have taken most money away from the communities that can least afford it, cutting spending power for every household in the ten most deprived areas in England by 16 times as much as the ten least deprived. Seven out of the top 10 most deprived communities in England are in the North.
Why should the constituents of Michael Gove, Jeremy Hunt or Philip Hammond enjoy an increase in council funding when the residents of Manchester receive a £307 per person cut? It makes a mockery of David Cameron saying "we are all in it together". The next Labour Government will ensure a fairer distribution of funding to councils, one that works for working people and not just the privileged few.
The truth is the economic recovery hasn't reached tens of thousands of families in Greater Manchester. While George Osborne talks statistics about the economy improving, people in Greater Manchester are worse off than they were five years ago.  This economic plan does not recognise that economic recovery not only needs people in work, but good neighbourhoods for them to live in.  Houses, Schools, Libraries, parks, clean streets, support when you need it – the things cash starved Councils – starved by this government – are increasingly struggling to provide.
We still live in one of the most centralised and increasingly polarised countries in Europe.  Too many important decisions impacting on working people in Greater Manchester are still being taken in Westminster. For all the Government's talk about devolution in England, we still have ministers who want to tell us how and how often to empty our bins.
The best people to take decisions about what is important to Greater Manchester are the people here and their elected representatives who live and work here. For this reason the next Labour government will pass an English Devolution Act, handing back £30 billion of resources, and powers over skills, transport, economic development to city and county regions.
But Labour also understand the connection between the economy and ordinary people's lives.  A Labour Government will increasingly support the better integration of public services, organised to meet the needs of the people, their families and the places they live rather than around centralised government silos Labour's radical new approach to public services will transform the lives of millions in our most deprived areas.
Labour will give city and county regions London-style powers to regulate bus services – so working people in Greater Manchester can see similar bus improvements to those London has experienced. Labour have pledged to devolve regional transport decision making so that areas can bring together trains, buses, ferries and trams into a single integrated network with smart-ticketing.
In Labour local government we work with the evidence and the evidence says this current Government has delivered very little for working people in the North of England.  We can't afford another 5 years of a Tory Government.  As a Leader in the North, I am clear that we need a Labour Government in May with a better plan for the future not just for the North but for the whole of the UK.
Sir Richard Leese is the Leader of Manchester City Council
More from LabourList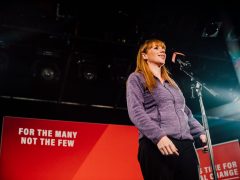 News
Labour's deputy leader Angela Rayner has launched a series of councillor training sessions with the aim of boosting…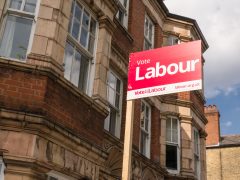 News
Submissions closed at 5pm today for those wanting to respond to the call for evidence put out by…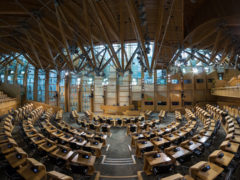 News
Scottish Labour has confirmed that it will be seeking support from other parties and tabling a motion of…