"There also be institutions between both parts of Ireland and between Britain and Ireland that will also respect diversity and work the common ground. Once these institutions are in place and we begin to work together in our very substantial common interests, the real healing process will begin and we will erode the distrust and prejudices of our past and our new society will evolve, based on agreement and respect for diversity. The identities of both sections of our people will be respected and there will be no victory for either side."
– John Hume MP, MLA, MEP in his Nobel Peace Prize lecture in 1998, the year of the Belfast/Good Friday Agreement. 
On Tuesday night Shadow Northern Ireland Secretary of State, Ivan Lewis, told LabourList that 'there has so far been no move towards what has been proposed this week, citing the SDLP, hesitance in the Irish Labour Party, and the need to hold a non-partisan broker role in the region – especially given the damage caused by the current Government's laissez-faire approach.' 
I know and like Ivan. He has put Secretary of State for Northern Ireland, Theresa Villiers, on the back foot on many an occasion over the last year, as I pointed out to Ed Miliband when the Labour Party in Northern Ireland met him and Ivan at Stormont recently.
But don't insult the people of these islands by suggesting something you could be forgiven for thinking was patronising poppycock of Labour being an 'honest broker'. If something goes belly up in Scotland, will Ivan Lewis suggest that UK Labour stop contesting elections there on the basis that they have to be above the fray?
I am proud to be a member of the UK Labour Party.  I am equally proud to be a member of the Irish Labour Party. There is a distinctive labour contribution to be made here, a contribution which cannot be made by the SDLP.
I pay my dues on both sides of the border, a border which, thanks to the work of Tony Blair and the Irish government in 1998, has become largely an irrelevance in modern Ireland.  In fact, if we ever do have a border referendum in Ireland, I am absolutely sure that members of the Labour Party in Northern Ireland would vote in both directions. 
The SDLP have many admirable qualities. I took part in a panel discussion last Saturday evening in Killarney, along with Alasdair McDonnell MP and SDLP leader, Stephen Pound MP, Senator Susan O'Keefe and Sean Sherlock, Irish Labour TD and Minister of State with responsibility for Overseas Development Assistance, Trade Promotion and North South cooperation at the Department of Foreign Affairs and Trade – an unwieldy title for an energetic and innovative Ministry. The contradictions in Sinn Fein's position as an anti-austerity party in opposition in the Irish Republic are in grim contrast to their new found zeal for imposing cuts in the North – under protest, of course!
Much as I admire the SDLP for its many good qualities, I cannot – as a feminist, a socialist and an internationalist – endorse a party which opposes the legalisation of abortion in NI.  In fact, the SDLP's Alban Maginness teamed up with the DUP's Paul Girvan to push for a law that would make abortions available only via the NHS in a cack handed attempt to close down the Marie Stopes clinic in Belfast. 
The SDLP are out of step with the people whose votes they will be looking for in May, as the Millward Brown poll commissioned by Amnesty International last year illustrated.  7 out of 10 of those questioned, regardless of gender or community background, believed that the law on abortion in Northern Ireland needs to be changed.
Then there is the SDLP's equivocation on equal marriage, which led to an unnamed party source telling the Belfast Telegraph in 2012 that a motion on equal marriage backed by then SDLP rising star Conall McDevitt, "never went before the party conference and has never been discussed by the party executive.  Conall McDevitt was totally out of order saying that we are 100% behind this and he knows it."  The LPNI have a firm equality agenda and we could never support a party which opposes choice and equivocates on equal marriage.
And don't forget the vote of no confidence in Jim Callaghan's Labour Government in 1979, when the SDLP refused to support Labour who subsequently lost by one vote. For those with short memories, that let Margaret Thatcher in. 
Things are changing in Ireland.  On 11 November 2012, Eamonn Gilmore became the first Irish Government minister to take part in the Remembrance Sunday ceremony in Belfast when he laid a laurel wreath at the Cenotaph at City Hall to honour those who had died in the First and Second World Wars. In 2013 in his speech to the British Irish Association in Cambridge, he became the first Irish politician to address the unionist perception of a failure by a number of Irish governments to properly combat the IRA. Both Gilmore and his successor, Joan Burton, have gone out of their way to reimagine a New Ireland for the 21st century.
Ivan Lewis told LabourList on Tuesday night that the position will not change 'in advance of these elections, nor I would imagine the 2016 Stormont elections.'  Ivan, when Ed Miliband walks through the front door of No 10 on the 8th of May, we are into a new parliament – a parliament which is bound – legally –  to review the question and the debate.  That is a full year before the Assembly elections.  The motion successfully passed at the Irish Labour Party conference was for a 'commission', to investigate founding a new Northern Irish Labour Party, 'whose members would hold full membership of both parties'.  No-one is proposing contesting each and every constituency in a first past the post vote by 2016.  All we want is to be part of a process to move towards full electoral democracy.
David Leach, General Secretary of the Irish Labour Party, when replying to the motion, said that the party had absolutely no problem with it.  He did, however, acknowledge that one part of the community in the North might have difficulties in voting for the SDLP.
Perhaps the UK and Irish Labour parties could follow on John Hume and work their 'common ground' in Northern Ireland.  There is plenty of it.  We could be guided by the example of Thomas Johnson, the former Irish Labour leader of English descent, who called for a minute's silence to honour the memory of James Connolly, mourned the dead in the trenches and expressed personal support for the Allies.
We expected De Valera to tell us 'Labour Must Wait' – but who would have thought that Labour would tell us 'Labour Must Wait'? 
More from LabourList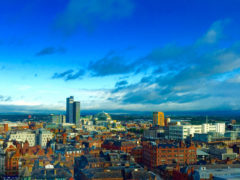 Comment
Demand for cycling and active travel is booming across the UK. A trend that developed during the pandemic…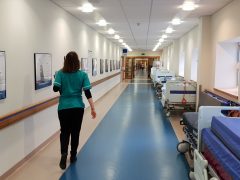 Comment
As a nation, we're getting sick in all kinds of ways. Life expectancy gains have stalled, people are…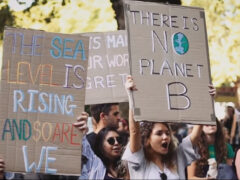 Comment
A few weeks ago, as local election results poured in, Keir Starmer claimed that "we are on course…