The UK Labour Party appear to have put the brakes on a proposed move to start running joint candidates with Irish Labour in Northern Ireland. The Irish Labour Party passed a motion at their conference this weekend supporting establishing a commission to investigate founding a new Northern Irish Labour Party, whose members would hold full membership of both the Irish and British Labour parties. Currently, Labour's sister party the SDLP stand in Northern Ireland, and take the Labour whip in Westminster.
Shadow Northern Ireland Secretary Ivan Lewis last night told LabourList that the move away from the current arrangement was unlikely, and that the current arrangement "is not going to change in the foreseeable future". He confirmed that no change would take place before this May, and probably not ahead of the Stormont elections next year either:
"Our position on this is very very clear. We have said that every parliament we will review the question and the debate about fielding candidates. We had a review in this parliament and we ruled it out. That is not going to change in the foreseeable future."
However, Lewis also stressed that when the review comes up again it will not be a foregone conclusion, and that Labour would keep an open mind about their approach to future elections in Northern Ireland.
"Ed [Miliband] has made it clear however, that nothing is forever. We will genuinely – not sort of ticking the box – we will genuinely keep it under review."
The shadow minister laid out the argument why there has so far been no move towards what has been proposed this week, citing the SDLP, hesitance in the Irish Labour Party, and the need to hold a non-partisan broker role in the region – especially given the damage caused by the current Government's laissez-faire approach.
He said:
"There are reasons why we have chosen not to do it so far. One is to do with our relationship with the SDLP, they are our sister party.
The other is how would it play out with the Irish Labour Party? Let's be clear this is a resolution passed at conference; it is not necessarily the will of the leadership of the party.
But also, the other reason is that Northern Ireland is a society that is still emerging from conflict. The UK government, alongside the Irish government, still play an absolutely crucial role, this broker role.
One of the things you'll be aware of and that we've been very critical of is that for three years the government have vacated this role, and left a vacuum which has actually been a problem and led to political instability.
How easy would it be for us to play that honest broker role if we had candidates contesting elections? I personally think it would be much more difficult."
Lewis also accepted that there were strong arguments in the other direction, but that the issue was now settled until the next parliament:
"The counter-argument to all of this is that Northern Ireland needs to move to normalised politics, non-sectarian politics. And I understand that argument, it has some merits to it, but this is an issue that will be revisited during the next parliament.
It will not change in advance of these elections, nor I would imagine the 2016 Stormont elections."
More from LabourList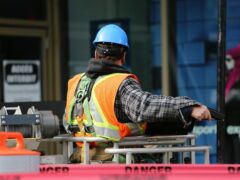 News
Labour has announced plans to give people security in employment with the creation of a single 'worker' status,…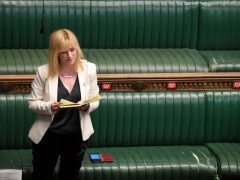 News
LGBT+ Labour has called for the withdrawal of the whip and suspension of Rosie Duffield from the Parliamentary…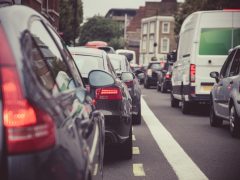 Comment
Tower Hamlets, two years ago, became one of the first councils in London to declare a climate emergency…