The prime minister is trying to scare us all with the spectre of Ed Miliband doing a deal with the Scottish National Party involving a Labour-SNP coalition after the election in May, thus allegedly "bringing into the government the party that wants to break up the UK", or words to that effect, and conjuring up the ludicrous idea of Alex Salmond as deputy prime minister.
Mr Cameron knows perfectly well that there's no question of a Labour-SNP coalition: both the Labour party (e.g. Caroline Flint on the Andrew Marr Show on 8 March) and Nicola Sturgeon, the SNP leader in Scotland, have made that clear. If however there's a hung parliament again on 8 May, there might well be a majority of the progressive parties combined, including Labour and the SNP, plus the Greens and some LibDems, which would support a minority Labour government on a 'confidence and supply' basis, enabling Miliband to form a government and win a vote of confidence.
But any such loose understanding needs to be set up by Labour, however informally, before the election, so that it would be clear as soon as the results are in on 8 May that there's a majority of progressive MPs from several parties collectively willing to support a Labour government. This would avoid a prolonged period immediately after the election and before a new government could be formed of arguing and haggling between all the parties of both left and right about coalitions and alliances and deals and multi-party policy agreements and party splits, with no certainty about the outcome. Anyway we voters have a right to know the intentions of the various parties before we cast our votes.
Another canard being spread shamelessly by the Tories is that if there's a minority Labour government that depends on the SNP's support for its majority in the House of Commons, this will enable the SNP to force Labour to make excessive concessions to Scotland, which in turn will enrage the English.
In addition, it's being suggested that English voters will be even more enraged by the spectacle of a Labour minority government having to use SNP Scottish votes to pass legislation that only affects England.
The first of these nightmare scenarios is nonsense: the SNP would have no leverage to extort unreasonable concessions for Scotland from a Labour minority government since their only recourse if the government rejected their demands, as it would, would be to withdraw their support and bring down the government. This would probably mean fresh elections, leading to either a Conservative-led government or else a majority Labour government, with the SNP losing any influence at Westminster either way.
The solution to the second objection is a Labour declaration at last in favour of an eventual English parliament and government, probably in Manchester or Birmingham, relieving the federal government at Westminster of all responsibility for purely English matters. Of course it would take a decade or more to achieve this, but just adopting it as a clear Labour objective would effectively disarm the accusation that a Labour government dependent on SNP votes would mean England being governed by a gang of Scottish MPs.
It would also, incidentally, answer the West Lothian Question — nothing else does.
More from LabourList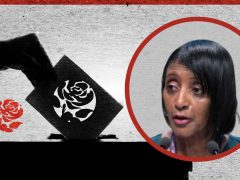 Comment
The last two years have not been the easiest time for anyone. For Black, Asian, and Minority Ethnic…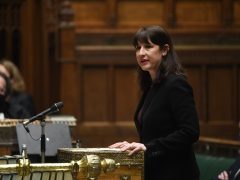 News
Labour has urged the government to close a "major tax loophole" in the windfall tax ahead of a…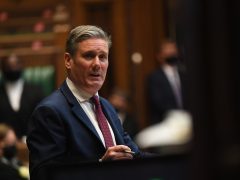 News
The Labour Party is preparing to make several significant policy interventions on the economy to combat the rapidly…