David Cameron's calls for an EU referendum will please Vladimir Putin, according to Shadow Europe Minister Pat McFadden. In a speech today, McFadden will say that Cameron putting the UK's membership at risk will comes as good news to the Russian leader, as it would mean a breakdown in the relationship of European allies who oppose him.
Speaking to Fabian Society conference, 'Britain and Europe 2020', the Labour frontbencher will slam the Tories' strategy as "incoherent", saying it makes no sense to plan a cohesive European action towards Russia while suggesting the UK may soon leave the EU.
He will say:
"Britain's debate about its future relationship with the EU risks almost entirely ignored the issue of our collective security. This is a mistake we can no longer afford.
"It is utterly incoherent for our prime minister to call for tougher European action against President Putin in one breath and then threaten to leave the EU in the next. Security is the unspoken dimension of this European debate.
"This is no time for democratic nations to consider breaking from their allies. While Eurosceptics crave the breaking of ties to the EU, the security situation demands common action and resolve."
McFadden claims it is no coincidence that Putin has heaped praise on anti-EU politicians such as Nigel Farage, claiming the UKIP leader, along with other anti-EU politicians across Europe, are the ones that please President Putin most:
"If the EU were to splinter or split, no one would be more pleased than President Putin. It is not an accident that the political forces President Putin admires are those anti-EU forces of the populist left and right. Nor is it an accident that the Front Nationale in France has received loans of millions of euros from a Russian bank. And it is no accident either that Putin has been signalled out for admiration by Nigel Farage as an operator".
While the crisis in Ukraine has been largely ignored on the campaign trail so far in this election, McFadden's intervention today clearly revolves around the best way to respond to the issue.
"Whenever the west has been tested in the past, it has looked to Britain. Today, such is the confusion and incoherence of the British government's position, some are no longer looking.
"As military chiefs have pointed out, on Ukraine and other towering issues of global security, this government has been content to preside over a shrinking of Britain's role, leaving us a more marginal player on the international stage.
"The choice facing us at the election is not just about the deficit or public services. It is about Britain's place in the world and our sense of ourselves. It is time those of us who want to maintain Britain's role as a country with global reach, not shrinking from the world but helping to shape it, time we stepped up our case."
More from LabourList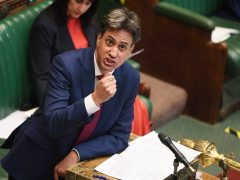 News
Ed Miliband has declared that the Conservatives are "missing in action" on the cost-of-living crisis after the government…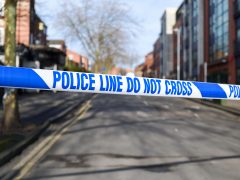 Comment
90 minutes into what felt like the millionth Tory leadership hustings, Rishi Sunak uttered the words of a…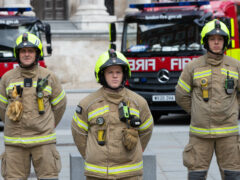 News
Labour's Fleur Anderson has accused the government of putting the "smoke alarm on snooze" over the threat of…