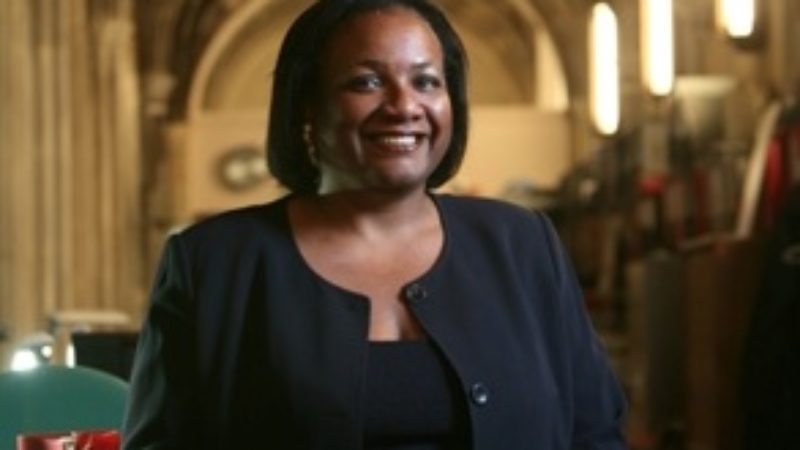 I can hear the low murmur of the BBC News in the other room, complimented by the clack of typing in the small but hive-like parliamentary office behind me, when I knock on Diane Abbott's door. Described by some as a "maverick" and branded a "hypocrite" by others, I'm not sure what to expect of the MP who so often divides opinion.
She calls me into her office and I'm initially struck by how sparsely decorated it is; for a long-serving MP, I mistakenly expected the amount of possessions she had to reflect all of her years in parliament. After a while, however, I notice that there are small clues of this, photos of her with Nelson Mandela and Lord Pitt stare back at a portrait of her son as a baby on the other side of the room. A Diane4Leader paperweight sits on her bookshelf next to Richard Murphy's the Courageous State, books on Hackney, the Caribbean, Malcolm X, and a mass of folders containing constituency work (nestled among them is one marked 'Piano' – Ed Balls isn't the only one taking lessons).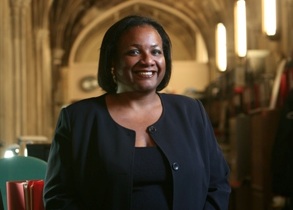 Throughout our hour-long interview, Abbott is friendly, engaging and articulate. Within minutes of us meeting, she's already mapping her life journey by plotting it across London – she starts in Paddington, where she was born; moves on to Harrow, where she went to school; before ending up in Westminster as a councillor, which eventually led her to Hackney North and Stoke Newington, where she's been an MP for 28 years.
As she documents life in London, which was only interrupted by the three years she spent at Cambridge University, it's starkly apparent that the 2016 London Mayoral contest isn't far from her mind.
But before I probe the subject directly, Labour's Mansion Tax plans come up. The policy has caused some controversy in the party and Abbott, who became embroiled in a row with Jim Murphy over the subject, has been one of its most vocal critics. True to her confident, straightforward style of politicing, she has no interest in shying away from the issue. While we're discussing the housing crisis, she declares "I am not against it [the Mansion Tax] in principle and it can have a role to play taking the steam out of the housing market but just we need to think through."
This is a policy that has substantial support at grassroots level but it seems Abbott knows that; she comes prepared to explain her argument. Citing evidence from the London Finance Commission and The RSA's City Growth Commission, she says she believes that different municipalities should be allowed to keep the money they raise raised from the tax. "It is all about devolution to cities; they should be allowed to keep some of their property revenues", she explains as the division bell starts to chime, prompting her to excuse herself to vote.
When she returns, she resumes her train of thought without skipping an emphatic beat, moving the focus of the conversation back to the more broad subject of housing, "the Mayor of London has the potential to be the important driver of social housing first of all by preparing like a doomsday book of Brownfield sites in London that can be built on. Because I don't think it is necessary to build on the greenbelt."
Whether you agree with her or not (on this or the Mansion Tax), this comment is a reminder that Abbott has a clear plan and a very transparent set of political beliefs – her campaign website, Diane4London, showcasing this was launched this morning. But when it comes to being Labour's candidate for mayor, I want to understand the more ambiguous statements she's made; what does it mean to run as a Labour candidate but be "genuinely independent"?
"I mean a candidate that is not in the pocket of the party leadership. I think Londoners, actually big cities generally, they want a Mayor that is not just directed by party bosses. The one thing I can say as a London MP is London is different. And whether it is housing or whether it is immigration, London has a different set of interests than the rest of the country, it needs someone that will speak up for the that."
Of the declared candidates (excluding Christian Wolmar) Abbott is the only one who has never been a minister; the closest she came to this was when she was Shadow Minister for Public Health under Ed Miliband, before being sacked in the 2013 reshuffle. She sees this as a strength. She proudly asserts that she's the only one who has "shown the capacity to stand up and be counted when it matters." As proof she reels off her decision to vote against tuition fees and the 2003 invasion of Iraq but also the fact that she was the first person to raise Stephen Lawrence's murder in the Commons. In the same breath she expresses her support for rent controls in the capital and says as mayor she would try and bring back the Educational Maintenance Allowance, axed by the coalition government.
Although Abbott's eye is quite clearly on the Mayoral prize, it isn't just London that's on her mind. The conversation quickly turns to the general election and one of the most controversial policy areas: immigration. The daughter of parents who emigrated from Jamaica to the UK, Abbott has a more nuanced take on the subject than most prominent Labour MPs.
While she thinks Ed Miliband's has "the right instincts" on immigration, she's worried that Labour are wrapping up their policies in divisive rhetoric: "In these matters style is as important as content…I know there are people around Ed who pride themselves that Labour policy has moved to the right on immigration." But she says this is a thankless strategy because for a lot of Ukip supporters, Labour "cannot move far right enough on it."
Abbott, who was the country's the first black female MP and is well versed in anti-racism, cuts through the issues with clarity, "Immigration in the British political narrative has always been a synonym for race and the other always. Fear of immigrants has always had a racialised dimension and it is foolish to pretend it hasn't."
Despite what Abbott and those who hold the same views as her say, it's unlikely that Labour will change their rhetorical approach to immigration. But this doesn't put Abbott off. As she walks me to the lift, she tells me about how she campaigns on issues that are important to her – regardless of whether they're fashionable or not. With this kind of unbounded enthusiasm and determination, it's clear when it comes to the mayoral contest, she isn't a candidate anyone should easily write off.
More from LabourList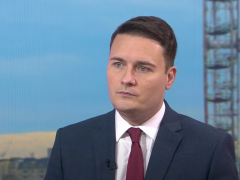 News
Wes Streeting has argued that patients are "paying the price" for the government's "failure" to train enough NHS…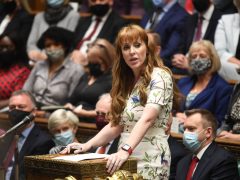 News
Angela Rayner has described the 'VIP lane' used for government procurement during the pandemic as a "scandal of…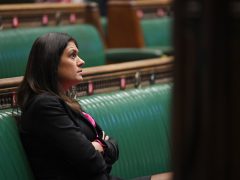 News
Lisa Nandy has slammed the government over reports that it plans to scrap mandatory housebuilding targets, arguing that…