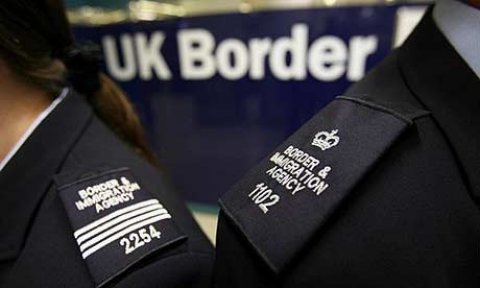 Immigration is perhaps one of the most divisive issues in politics today. So for MPs and Peers from the three main parties – including those who have served within the Cabinet and Shadow Cabinet during this Parliament – to speak with one voice on a particularly controversial issue of immigration policy is remarkable. All the more so when that voice is for radical change. But that is the conclusion of the 'Inquiry into the use of Immigration Detention in the UK' whose report is published today.
Over the last decade, successive governments have made increasing use of immigration detention. That's why the All Party Parliamentary Group on Migration, which I chair, and the All Party Parliamentary Group on Refugees decided to team up to look into what's going on in the UK's growing immigration detention estate, and if the system is working in the best interests of detainees and taxpayers. 
Over the past eight months, our Inquiry Panel, which also included a former Chief Inspector of Prisons and a former Law Lord, heard harrowing testimony from current and former detainees, powerful evidence from expert witnesses, and studied the experience of other countries. We concluded that the current system fails on three counts – humanity, cost and effectiveness – and have recommended a radical shift in the UK's approach.
Our first recommendation is for a strict time limit on detention. Time and again we heard from detainees that detention was worse than prison. The reason was simple. As detainees told us, at least convicted criminals in prison know when they will be free. Indefinite detention has a deeply destructive impact on those affected. The Home Office recognises this and their guidance states that detention should be used sparingly and for the shortest possible period.
But it is clear from the evidence heard by our inquiry that Home Office standard practice falls well short of this policy.   At the end of 2014, there were 3,462 people in detention, 24% more people than at the end of the previous year. 397 of those had been detained for more than 6 months, 108 for longer than a year, and 18 for longer than 2 years, all without knowing from the outset the length of their period of detention.
The UK is the only country in the EU without a maximum time limit on detention. To force change in a culture in which people are held for months, if not years, in a system that was designed to deal with people for a short term, we agreed that a maximum time limit of 28 days should be introduced and enforced by statute.
The thousands of people, mainly asylum-seekers, living in detention centres are out of sight, and too often out of mind. Unlike prisons, these centres don't house people who have been proven guilty of a crime by a court, but migrants who are waiting for the Home Office to establish their identity, waiting for a decision on their application to stay in the UK, awaiting removal, or detained because there is reason to believe they won't comply with the conditions attached to their release. And nearly half of all detainees are eventually released into the community.
A time limit on detention though is only part of the cultural change we need. Other countries have a different approach. Australia and Canada have moved towards more community-based solutions, which have been pioneered in Sweden. We visited Stockholm to look at the situation in a country that received over 80,000 asylum applications, nearly three times as many as the UK, but which has just 255 detention places compared with our 4,000 – and which detains around 2,500 people each year, and for just a few days at a time, compared with the 30,000 people detained in the UK.
But it wasn't just the numbers that were different in Sweden. Staff there talked to us about people leaving "with their heads held high". We saw how investment in alternatives to detention, providing intensive support throughout the decision process and working with migrants, means that Sweden rarely needs to resort to the highly costly practice of detention (it costs the UK over £36,000 to detain one person for a year) – and the way in which their system builds relationships with migrants develops trust and more success in securing compliance from those who are required to leave.
Our report calls on whoever forms the next government to learn from examples such as Sweden and move away from an over-reliance on detention. A 28 day time limit on detention would provide certainty for detainees and drive cultural change in the Home Office. Not only would it provide a more humane and dignified way of treating those who have often come to our country to seek protection and a better life, but it would save the taxpayer money and be more effective in dealing with returners.
Paul Blomfield is Labour MP for Sheffield Central, Chair of the All-Party Parliamentary Migration Group and Vice-Chair of the Inquiry into the use of Immigration Detention in the UK
More from LabourList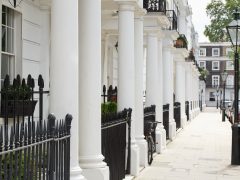 Comment
If you fancy a look at how the other half live, just take a stroll down Phillimore Gardens,…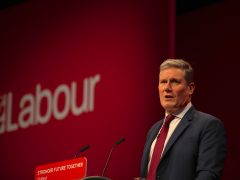 Comment
In 1997, Tony Blair swept to victory on a wave of optimism, declaring: "A new dawn has broken,…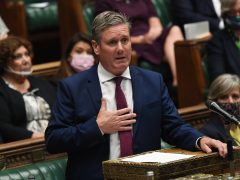 News
Keir Starmer's personal net approval ratings in the 'Red Wall' have fallen to its lowest level since September,…