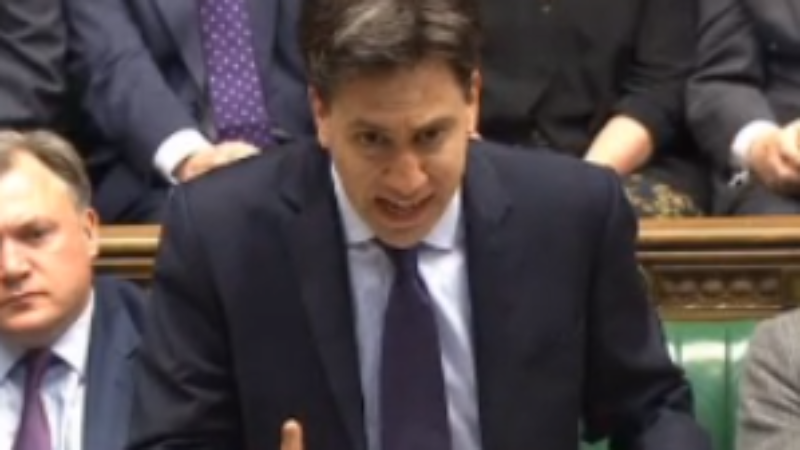 What happens when George Osborne sits down today will be almost as important as what he says when he's on his feet. After the Chancellor has finished, it's the Opposition's chance to direct attention to those parts of the Budget that the government would rather nobody saw and then to reframe the narrative to Labour's advantage.
It's not an easy task. The odds are stacked in favour of the Chancellor, who has the advantage of surprise. Miliband has to think almost entirely on his feet. And both he and Balls have to cope with the wall of sound put up by government MPs desperate to ensure that the media scores the whole thing as a Tory triumph.
But while it's difficult to do well, it's not impossible – as Miliband and Balls themselves showed in the wake of Osborne's so-called omnishambles budget in 2012. Helped by all the briefing that had gone on beforehand, and by Osborne deciding to give a tax cut to the rich, Ed was effectively able to pull out of his back pocket a speech he'd written earlier. Even hostile scribblers had to admit that Labour's leader had put in a bravura performance ("Hands up in the cabinet if you get a benefit from the income tax cut!"). Ed Balls then followed up with some of the forensic work that helped uncover the granny, pasty and caravan taxes.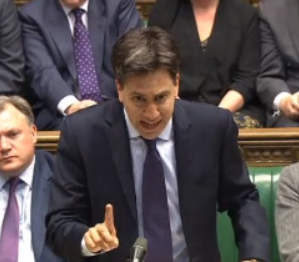 All of the above ensured that the 2012 Budget – as measured by opinion polls anyway – was one of the most unpopular ever. And, by turning those polls decisively (if temporarily) in Labour's favour at last, it also almost certainly ensured that Ed Miliband retained the party's leadership.
The window for a challenge is always narrow, opening when it looks like the incumbent simply hasn't got it and then closing as the approach of a general election makes any change likely to be more trouble than it's worth. By giving Ed an open goal – a chance which, admittedly, he tucked away very tidily – the Tories virtually guaranteed he wouldn't be substituted for the second half of the parliament. Whether that was a good or bad thing rather depends on how well you think Ed has done since then – and how big an asset or liability you think he'll be in the upcoming election campaign.
What's less debateable, however, is that, 2012 was the exception that proves the rule. Overall, the quality and success of Labour's responses to Osborne's Budgets, and to his Autumn Statements, has been distinctly underwhelming.
In 2010, and perhaps most crucially, Labour was too distracted – and the media too uninterested – too mount a convincing operation against Osborne's post-election mini-Budget. That event not only set austerity in motion but helped hammer home what then all-too-easily became the dominant national narrative, namely that the deficit and the debt were all down to the last Labour government having 'maxed out the nation's credit card' and 'failing to fix the roof while the sun was shining'.
By 2011 because Labour was still – understandably – hung up about cuts to public services, it mixed its messaging in its response to Osborne's 2011 Autumn Statement, thereby effectively pulling its punches and failing to knock Osborne off his feet after he was forced to announce that, as the economy continued to flatline, he'd have to break his earlier promise to eliminate the deficit by 2015.
By the time he came to make his 2012 Autumn Statement, Osborne bounced back even if his party's poll ratings hadn't. Indeed, if anyone was on the ropes it was Labour, as it struggled to come up with convincing and coherent line on the billions of pounds worth of benefit cuts the Chancellor had proposed. A lacklustre performance by Ed Balls in the Chamber didn't help matters either, although the criticism he received was as nothing compared to what he had to endure a year later in December 2013. Then, he was so badly mauled in the Commons and by commentators for his response to the Autumn Statement that many wondered whether, had the Institute for Fiscal Studies not helped to do his job for him in the days that followed, he might have been relieved of it.
In truth, Balls needn't have worried too much – but only because Miliband got similarly scathing notices for his response to last year's 2014 Budget. Message discipline is one thing but sticking doggedly to wearily familiar attack lines with hardly any comment on the actual measures proposed by the Chancellor is another. With an election fast approaching, both Eds will need to do a lot better today. The time for second chances is over.
Tim Bale is Professor of Politics at Queen Mary, University of London. He is the author of "Five Year Mission: The Labour Party under Ed Miliband"
More from LabourList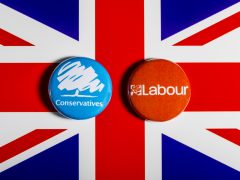 Comment
If you listen to some commentators, you'd think Labour are now destined to be the largest party in…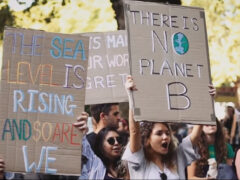 Comment
If the past two years have taught us anything, it is that there is still a lot of…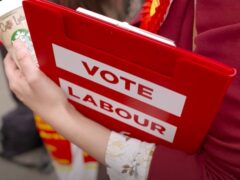 News
Aspiring Labour MPs can now apply for selection in all remaining seats without prospective parliamentary candidates, with the…