It is a claim so ubiquitous that most people repeat it without even having to explain it:
'there's hardly any difference between the main political parties'.
It's a claim the Greens, SNP and UKIP now repeat endlessly without being challenged. It is also a claim exposed as complete falsehood last week.
For all the Chancellor's giveaways and triumphant rhetoric during the Budget, the most significant change was a capitulation to Labour's charge that the Tories were cutting spending to 1930s levels. In fact the difference between Labour and Tories – especially on economic matters – is the biggest it has been in over a generation. To claim otherwise is to be ignorant of the facts.
Let's go over the numbers first. In December last year, Osborne said he would slash government spending until it reached 35.2% of GDP, a level last reached during the 1930s.
Rather than accept the cuts, Labour attacked his plans as "extreme and ideological" and said they would not match Osborne's race to the bottom.
The difference between Labour and Tory plans on spending is colossal. To cut spending to 35.2%, the IFS said Osborne would have to cut departmental spending by £55bn from 2015 to 2020, over £20bn more than what has been slashed over the last five years. Key government departments would have to cut spending by over 50%, after already being cut to the bone. It would render many of them useless.
Labour plans are significantly different but lost in technical detail, which has allowed many on the left to wrongly claim they are the same. Firstly, they have committed to raising taxes to cut the UK's £90 billion yearly budget deficit (i.e. the 50p rate, Mansion tax, bankers' bonus tax, a higher bank levy), while Osborne has pledged to focus on spending cuts rather than tax rises.
More importantly, the Tories plan an overall budget surplus by 2018-19, while Labour has only committed to a current budget surplus in the next parliament. This sounds like a boring technical detail – and in many ways it is – but the practical difference is vast.
It means that while Coalition had planned over £55 Billion in spending cuts, Labour had pledged only to plug potentially a £4 Billion gap – which could even come from tax rises. A difference of Labour and Tory plans of more than £50 Billion is not to be sniffed at (in comparison the entire Scottish Budget of 2014 was £35 Billion).
To claim that Labour and Tory 'austerity' is the same, as some on the left have done, isn't just ludicrous but a bare-faced lie. It illustrates a huge distortion of the facts. Of course, the Greens and SNP have an interest in saying that Labour and Tories are the same, but that doesn't make it true.
Last week was significant because Osborne was forced into a u-turn on the biggest issue of the past five years. Of course, the press played this down. He retreated, somewhat slightly, from extreme austerity: pledging to cut spending to 36% of GDP rather than 35.2%. This mostly came from the OBR's projection that spending on debt interest in 2019-20 will be £9bn less than it expected earlier.
But Osborne's sleight-of-hand had bigger meaning for Labour: now it means they don't have to make any cuts over the next parliament, as the IFS pointed out. The difference between the two parties is now even more stark.
To the naysayers who still maintain that Labour and Tories are 'the same', a bit more explanation is required. Last year Osborne said he would publish a 'Budget Responsibility Charter' and test whether Labour would vote for it. It put Labour in a lose-lose position: they would be painted as 'profligate' if they didn't sign up, and painted as signing up to Tory austerity by the left if they did. Neither was true, since signing up was consistent with Labour's initial plans. Labour decided to avoid Osborne's trap and he didn't bother publishing the Charter. It changed nothing.
Furthermore, the claim that Labour has signed up to Tory austerity until 2016 is untrue. As a matter of technicality, Labour cannot reverse plans already put in place for that fiscal year after being elected.
This has always been a somewhat technical debate, obfuscated by many who have an axe to grind. For political and economic reasons, Labour could never be like Syriza, so it has always been ridiculous to hope it could. Plus, it's easy for the Greens and SNP to make wild claims about rejecting austerity without spelling out how a massive increase in spending required would be funded.
I suspect that most people who have already decided that Labour and Tories are the same won't ever be convinced. Labour's plans won't catch the world on fire, but to claim they are the same as Tory austerity plans is a lie that has finally been laid to rest.
More from LabourList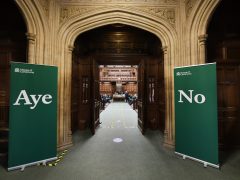 Comment
This piece was originally published on LabourList in March 2013 to mark the ten-year anniversary of the vote…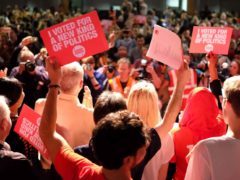 Comment
The public's verdict on Jeremy Hunt's Budget was simple and accurate: the rich will get richer and ordinary…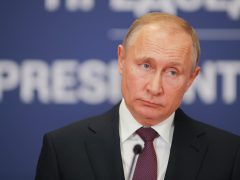 Daily email
On Friday, the International Criminal Court (ICC) issued a warrant for the arrest of Russian President Vladimir Putin.…